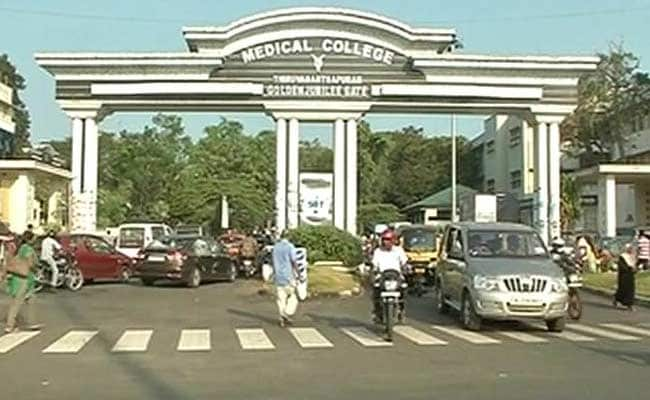 Highlights
Student, 19, was allegedly gang-raped by 3 men in an autorickshaw
Police arrested the 3 accused today
One of the accused was known to her
Thiruvananthapuram:
Three days after the gang-rape of a 19-year-old nursing student in an auto-rickshaw in Kerala, the police have arrested three men including her friend.
The girl is in hospital and is being monitored by a team of doctors, police said.
The teenager, a second year student, had told the police that she was assaulted by her friend Shyju and Sujith in an auto-rickshaw on Tuesday at Varkala near Thiruvananthapuram. Shyju, 24, who owns the autorickshaw, and Sujith, 25, have been taken into custody.
The girl was in a state of shock and suffering fits when she was found by people who rushed to the auto-rickshaw on hearing her cries for help, police said.
"Based on the statement of the girl, we registered a case against three persons. A medical examination has confirmed that she was gangraped," said police officer Vinod B.
These arrests come in the midst of outrage across Kerala over the brutal rape and murder of a law student last week.
On Thursday, the 30-year-old was found dead, her intestines hanging out, inside her home in Perumbavoor, 200 km from the state capital.
No one has been arrested so far though 100 people have been questioned.
The gruesome details of the crime, earlier described as only a murder by the police, emerged this week.
The way the case has been handled has triggered anger in Kerala, which is prepping for state polls on May 16. A forensic team examined the student's home for evidence only on Monday and the police cordoned off the house on Tuesday, six days after the murder.
A police officer was recently taken off the investigating team on accord of "procedural lapses".