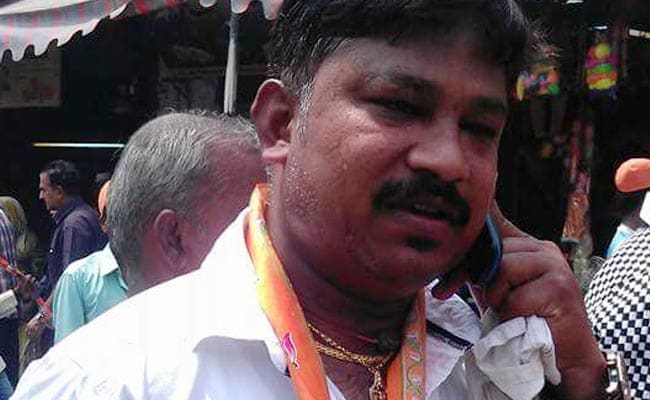 Bengaluru:
Five men including
a local leader of the controversial Popular Front of India, or PFI
, have been charged by a Bengaluru court for
hacking an RSS activist to death
in Karnataka capital Bengaluru by a special court under the anti-terror law. The court also decided to start the trial from January 27.
R Rudresh, a city secretary of the Rashtriya Swayamsewak Sangh, was returning from a meeting of the organisation in October 2016 when two men on a motorcycle carrying machetes
attacked him near Commercial Street, a busy shopping complex in Bengaluru
. The two men first knocked Mr Rudresh off his bike and then proceeded to assault him with the machetes.
The police had arrested four men within weeks, most of them in their mid-thirties. Azim Sharief, 40, the main accused, was arrested by the police in November 2016.
The next month, the Union Home Ministry ordered the National Investigation Agency to take over the probe to figure out if there was a pattern and a larger conspiracy in the attacks on RSS activists in Karnataka and beyond.
Apart from Azim Sharief, the other four accused charged by the NIA were Mohammed Sadiq, 35, Waseem Ahmed, 32, Irfan Pasha, 32 and Mohammed Mujeebullah, 41.
The five are members of the PFI and its affiliated organisation, the Social Democratic Party of India.
The NIA had filed the charge-sheet in May last year, just a month after the high court initially took the case away from the central probe agency before restoring the case to the NIA weeks later.
"The killing was a clear act of terror with the intention to strike terror among a section of the people. This was achieved by the broad daylight murder of RSS member in uniform using a lethal on 16 October," the NIA said.
The NIA had charged them under the centre's anti-terror law, Unlawful Activities (Prevention) Act or UAPA for offences punishable with a maximum penalty of a death sentence.