Udupi:
Highlights
Sri Krishna temple in Udupi hosts Iftar meal for Muslims
Head priest himself serves people who broke Ramzan fast
Over 100 Muslims attend event, perform Namaz in temple premises
In times of headlines overrun by news of social strife, here is some positive news out of Karnataka. The temple town of Udupi on the west coast is famous for its Sri Krishna temple. And for the first time in its long history, the temple hosted an Iftar meal on Saturday for members of the Muslim community. Over 100 Muslims attended the event and performed namaz at the temple premises before the meal.
The mutt head, Sri Vishvesha Tirtha, was present as those breaking their fast were served food in the dining hall. Iftar is the meal that people take to break their dawn-to-dusk fast during the
month of Ramzan that ends with Eid
.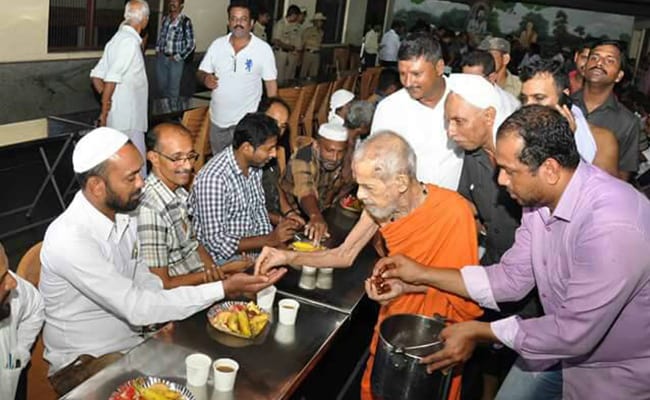 Minister U T Khader, who is from the region, told NDTV, "It is one of the best gestures that could have been made by the Swamiji. He could have sat somewhere else but he was physically present at the meal. He is 85 years old and his actions would shame many younger people."
This region of Karnataka has often seen communal clashes - which makes this simple gesture all the more important.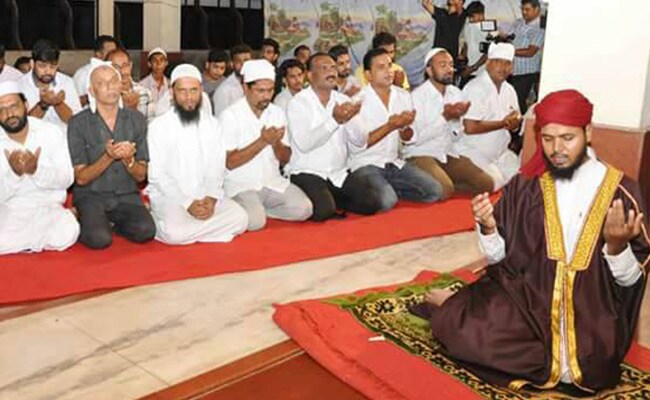 The minister said, "This kind of thing is essential for a place like Mangaluru. In all else we excel - education, tourism, development - but it is such a communally sensitive area."
The minister added, "We politicians go for votes. But when religious leaders come forward like this, things can change. This should be a model for other leaders too."
This year,
Eid ul-Fitr, which marks the end of the holy month of Ramzan
, began on the evening of June 25 and ended on the evening of June 26. Prophet Muhammad is said to have received the first revelation of the Holy Quran during this month.
Get Breaking news, live coverage, and Latest News from India and around the world on NDTV.com. Catch all the Live TV action on NDTV 24x7 and NDTV India. Like us on Facebook or follow us on Twitter and Instagram for latest news and live news updates.