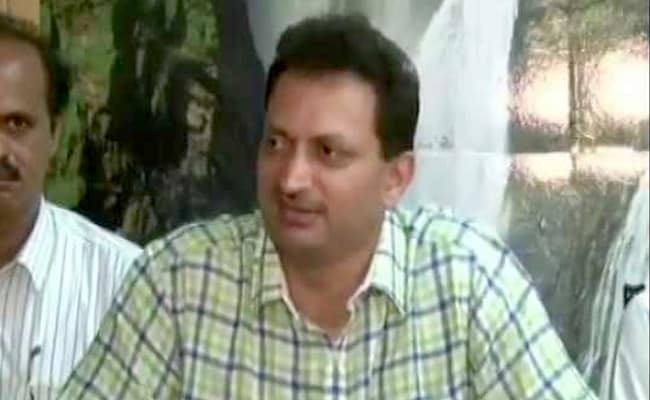 Bengaluru:
Union Minister Anantkumar Hegde, known for making controversial comments, has alleged that he received a threat call late Saturday night. The caller had reportedly threatened to "chop him to pieces" in Kannada, according to his Twitter handle. He has already filed a complaint, but isn't hopeful of any action, he said.
"Last night around 2.30am, on my landline, I received couple of blank calls before the third call started abusing & threatening to chop me to pieces, before I disconnected the call. The caller was speaking in Kannada," he tweeted.
Mr Hegde also claimed that he often received threat calls, however, he didn't bother to report them earlier as he had least expectations from the Congress government in the state.
"All my previous complaints against anti-social elements harassing and threatening me haven't seen any logical conclusion. But now I have decided to bring it to the public domain for the people to know the real situation," he said.
A few days ago, he had alleged that a "deliberate attempt on his life was made" when a
truck rammed his escort car in Karnataka
. In a series of tweets and pictures, he asked the police to investigate what he called "a bigger nexus".
He had even called a press conference that was abruptly cancelled.
Mr Hegde was travelling in Haveri district around 11.30 pm when the incident took place. The truck driver was arrested.
The minister said the driver purposely hit the car. "A deliberate attempt on my life seems to have been executed just now. A truck on the national highway, near Halageri in Ranebennur taluk of Haveri district, tried to hit my vehicle. Since my vehicle was in top speed, it escaped the hit," he tweeted.
Staff travelling in the escort vehicle suffered injuries after being hit, he added.
"I urge the police to take the case seriously. There might be a bigger nexus behind this incident and I am sure police would expose all of them," wrote Mr Hegde, posting a photo of the truck driver.
Mr Hegde also claimed that the truck driver did not appear drunk when he was caught by local people.
"Such is the ineffectiveness and incompetence of the police under the present @INCIndia govt., Within 24 hrs of the incidence of hitting my vehicle near #Ranebennur, last week the investigating police team was in a hurry to conclude that there was no intention of murder," he said today.
With Assembly elections in Karnataka just a few weeks away, state home minister Ramalinga Reddy said the way Mr Hegde had "jumped to a conclusion smacked of political opportunism".