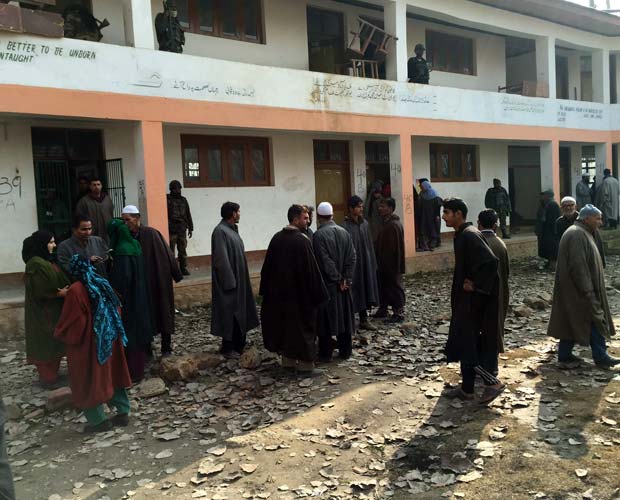 Have spent the past couple of hours in and around Sopore. The heart of the town itself is like a fortified garrison, with a shutdown of all shops and heavy security presence.
But in other parts of Sopore, something that hasn't been seen in 30 years. Voting.
At just one polling station we saw 800 votes out of 2800 had been cast. That's actually quite staggering considering Sopore saw polling of less than 1 percent in the parliamentary elections.
We met Sajad Sheikh who cast a vote for the first time in his life. And it was a vote for himself, because he dived in at the deep end by contesting the polls. His first taste of democracy and its as a candidate!
I met an old friend Professor Abdul Ghani Bhatt, who has long been a leading light of the Hurriyat Conference. He said that the polls have nothing to do with the core issues nor would they provide a solution.