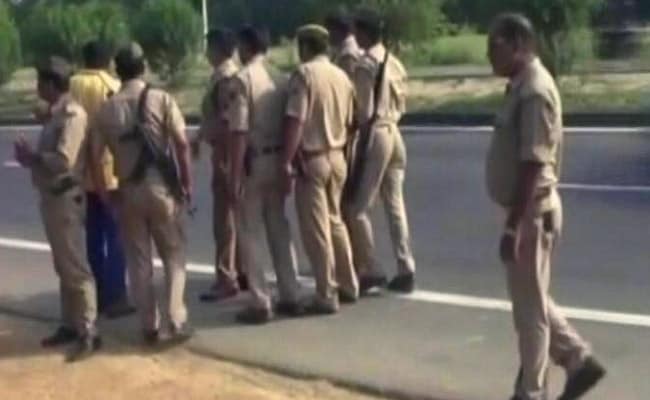 Jaipur:
Three officers of the Jaipur Development Authority (JDA) enforcement wing, including a senior police officer, were shunted out hours after right-wing outfits protested against a drive in which some parts of a temple were demolished here.
The department launched a demolition drive after it found the Gorakhnath Temple in the Sitapura area was encroaching on a road.
The enforcement wing had initiated the drive on Tuesday, but was stopped midway following protests by right-wing outfits.
Hours later, the JDA enforcement wing head, SP Rahul Jain (a senior police officer) was put on the Awaited Posting Orders list, and later Enforcement Officer Narendra Khinchad and tehsildar Rekha Yadav were also removed.
"I have asked the JDA commissioner to submit a factual report at the earliest. The action and transfer in government departments is a routine process," Urban Development Minister Srichand Kriplani told PTI on Thursday.
He said action on the officers and their association with the demolition drive was a mere coincidence.
Since 2015, right-wing outfits have been protesting against demolition of temples coming in way of construction of the Jaipur Metro. The government has drawn flak from ruling BJP legislators, including Narpat Singh Rajvi and Ghanshyam Tiwari who supported the RSS blockade against demolition of temples.