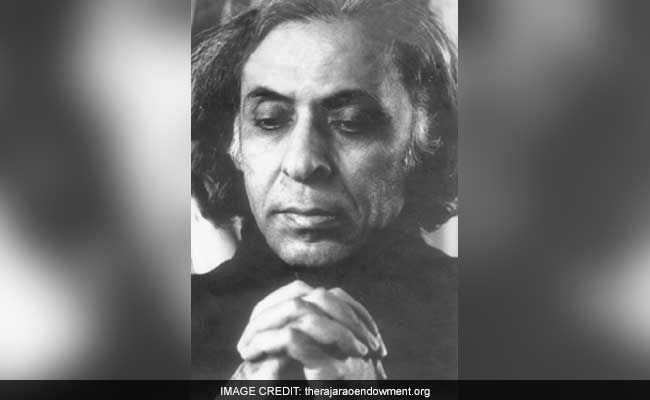 Houston, United States:
Renowned Indian-American author and philosopher Raja Rao's archive that includes a broad range of materials from unpublished works to manuscripts of his well-known novels has been acquired by the University of Texas for advancing the study of arts and humanities.
Rao's estate donated the archive to the Ransom Center, a humanities research library and museum at The University of Texas in Austin.
According to Ransom center, "It's a notable acquisition in part because Rao is widely considered to have been one of India's most noted authors, having received the Neustadt International Prize for Literature and other honours".
The Harry Ransom Center is an archive, library and museum at the University of Texas at Austin, specialising in the collection of literary and cultural artifacts from the US and Europe for the purpose of advancing the study of the arts and humanities.
Raja Rao (1908-2006), considered one of India's earliest and most outstanding English-language novelists, was the author of numerous works of fiction, short stories, poetry, talks, essays and "The Great Indian Way: A Life of Mahatma Gandhi" (1998), about Mohandas Gandhi's time in South Africa.
Rao's archive includes a broad range of materials, from unpublished works to manuscripts of his well-known novels 'Kanthapura' (1938), 'The Serpent and the Rope'(1960) and 'The Chessmaster and his Moves' (1988).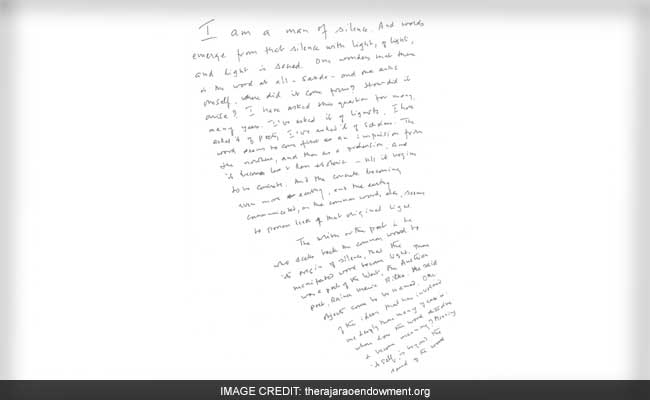 "Departing boldly from the European tradition of the novel, Raja Rao has indigenised it in the process of assimilating material from the Indian literary tradition," said R Parthasarathy, professor emeritus of English at Skidmore College.
Educated at the Aligarh Muslim University and the University of Madras and other foreign universities, Rao was already an internationally known author when he was recruited by former UT President John Silber to teach Indian philosophy and Buddhism in Austin.
His archive contains materials in several of the languages that Rao spoke, including English, French, Sankskrit and his native Kannada.
Rao won the Indian National Academy of Letters' Sahitya Akademi Award for Literature in 1964 for the philosophical novel 'The Serpent and the Rope.' In 1969, he was the recipient of the Padma Bhushan Award, one of India's highest awards for literature, and in 2007 he was posthumously awarded the Padma Vibhushan by the government of India.
Alongside the archives by Rao at the Ransom Center are manuscript collections of prominent international writers including J M Coetzee, Anita Desai, Doris Lessing, Gabriel Garcaa Marquez and Amos Tutuola.