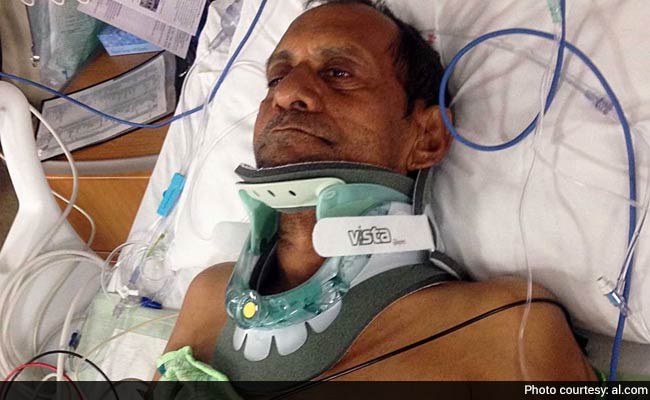 A police officer accused of leaving a man from Gujarat partially paralyzed in Alabama has been acquitted.
Sureshbhai Patel, 58, was visiting his son, Chirag Patel, daughter-in-law and their new baby boy in February last year when he was stopped by a policeman while taking a walk in the neighbourhood.
A resident allegedly phoned the cops to claim a "suspicious person" had been seen. The police then arrived and police officer Eric Parker slammed Mr Patel to the ground face first.
The incident was recorded on cameras inside patrol vehicles and Mr Patel was injured in the takedown.
Mr Parker has testified that Mr Patel tried to pull away from him, indicating he ignored the cop's instructions.
Mr Patel has said through an interpreter that he doesn't speak English and couldn't understand officers' orders.
Mr Parker had testified that Mr Patel's actions and appearance were "in sequence" with those of a burglar and that the grandfather started walking away and wouldn't answer questions when officers approached him.
Mr Patel wasn't armed and suffered a spinal injury when he was thrown down face-first on a lawn.
He has said in court that his arms and legs went numb after the impact, and he could not stand on his own. Mr Parker's colleagues had given conflicting testimony on whether the takedown violated department policy or was necessary.