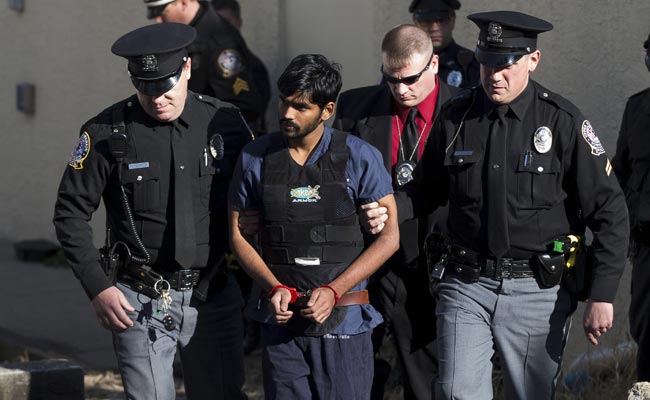 New York:
An Indian IT professional, sentenced to death in the US for killing a baby and her Indian grandmother, is so frustrated with his lawyers that he sought immediate execution rather than seeking a new trial with them.

Raghunandan Yandamuri, 29, appeared in Montgomery County court yesterday with his defence attorneys Henry Hilles and Stephen Heckman for post-trial motions.

He, however, said in court that he feels his attorneys Hilles and Heckman are ineffective.

Yandamuri, a former IT professional who emigrated from India on a work visa, said attorneys Hilles and Heckman do not answer his phone calls, nor do they respond to letters he writes to them, The Times Herald reported.

He said he may as well be executed "right now" if his appeal keeps going the way it is, the paper said.

Judge Steven O'Neill called that "a little dramatic."

He said that he knows Heckman and Hilles to be "diligent and zealous" advocates for their clients.

This was not the first time Yandamuri expressed in court to be immediately put to death.

In his opening arguments at trial he told the jury that anyone convicted of those crimes should be put to death.


When he was convicted, he asked to forgo the penalty phase and just be given the death penalty.
It was also not the first time Yandamuri expressed frustration with his attorneys.
He ultimately represented himself during trial, against the advice of his attorneys and Judge O'Neill.
Throughout the trial Heckman served as stand-by counsel offering legal advice and guidance and Hilles served as his attorney for the penalty phase of the trial.
Yandamuri was convicted of first-degree murder in the stabbing death of Satyavathi Venna, 61, and the suffocation death of her 10-month-old granddaughter, Saanvi Venna, in King of Prussia, Pennsylvania in a failed kidnapping plot in 2012.
Prosecutors said Yandamuri plotted to kidnap the child for ransom money to feed his gambling habit and killed the grandmother when she got in his way.
Outside of the courtroom, Hilles and Heckman said they were frustrated that Yandamuri would say they do not respond to him, the paper said.
"Heckman and I met with Yandamuri at the prison tens and tens and tens of times at his request over the two plus years that we were representing him. It boggles my mind to hear him claim that we have not made ourselves available to him. The facts are that we have been as responsive as any lawyer team has ever been," Hilles said.