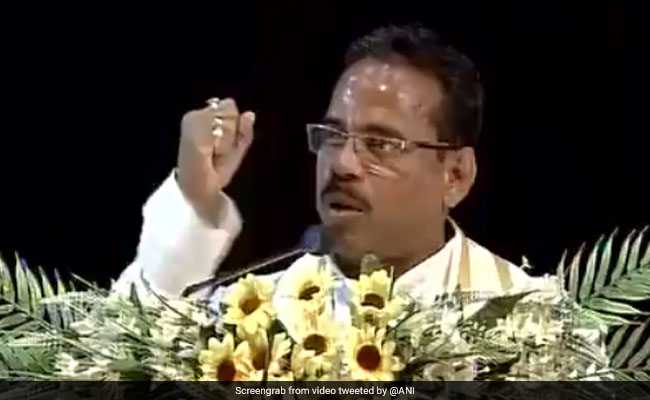 Bihar minister Vinod Kumar Singh decided to take a test of patriotism at a function on Tuesday and targeted mainly journalists in his audience.
While addressing a gathering of his party BJP in Patna, Mr Singh urged everyone to chorus "Bharat Mata Ki Jai" after him, saying it would help the country stay strong.
Not satisfied with the response, he tried again.
"Some people did not raise their hands...hope they are not of Pakistani Mata," he quipped, appearing to point at journalists sitting in the front rows.
"Journalist or whoever...you will raise your hands...I am appealing to you nicely. You are first Bharat Mata's sons, then you are media," he said.
Mr Singh, a BJP leader, is the minister in charge of mines and geology in Bihar.
The BJP recently joined the Nitish Kumar government
in the state after the Chief Minister quit the grand alliance with Lalu Yadav and the Congress.
In 2015, during the Bihar election campaign, Nitish Kumar had been targeted by a BJP lawmaker, Ashwani Kumar, who had said that he and Lalu Yadav "should go to Pakistan".
Another BJP leader, Giriraj Singh, then said that Nitish Kumar and Lalu Yadav "want to make Bihar a Pakistan."