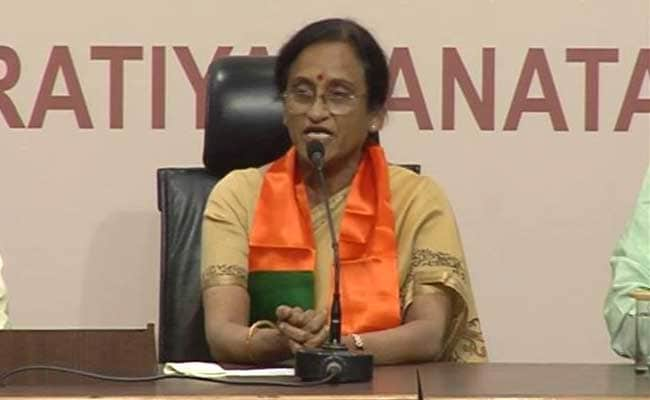 New Delhi:
After Uttar Pradesh's newly appointed Director General of Police Sulkhan Singh issued certain dos and don'ts for the UP Police with regard to anti-Romeo squads, Lucknow Cantonment lawmaker Rita Bahuguna Joshi while admitting to their 'misuse' said the Yogi Adityanath government may consider remodeling of the programme that aims to pull the brakes on sexual harassment in the state.
"Our intention is not to trouble family members, willing boys and girls or males and females moving together," the State Women and Child Welfare Minister said.
After there were allegations of the anti-Romeo squads indulging in moral policing and harassing young men who were questioned by cops, shamed and forced to do sit-ups, Chief Minister Yogi Adityanath had to intervene and issue directions that cops are not supposed to harass the innocent.
While accepting that some of police personnel may have misused the power given to them, she said, "It is not an issue of vigilantism. It may have been misused in the beginning, but the Chief Minister warned the officials not to take law into their own hands," she said.
She added that the government will also seek opinion of the girls on the issue. "If they are happy with this then it's fine, but if they feel that their privacy is being impeached upon, maybe we will reconsider how to reframe this programme and remodel it," said the 67-year-old politician.
She also disapproved of cow vigilantes taking the law into their own hands. "There are gau rakshaks (cow vigilantes) who are claiming to be saviours or custodians of the thought process of their communities but this is wrong," she said.
The former Congress leader who jumped ship to join the BJP last year said her old party doesn't have the will to change the age-old ways. Talking about the Congress' disastrous performance in the UP assembly elections, she said, "I wish they had not lost the direction. I think they lacked good leadership at regional and district levels and the intention also. They do not have the energy and will to improve their own lot."
(With inputs from IANS)