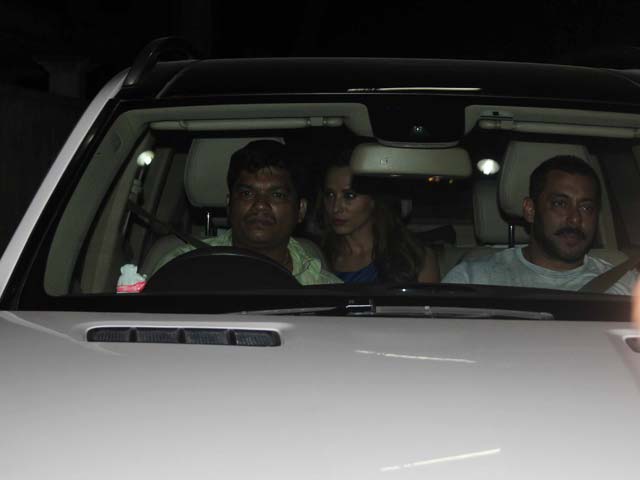 Mumbai:
A witness who said that actor Salman Khan was driving when his SUV ran over people sleeping on a pavement in Mumbai in 2002 is "not wholly reliable", the Bombay High Court said today.
The court will soon announce its ruling on the 49-year-old superstar's appeal against his conviction in the hit-and-run case in which he was found guilty of killing a man with his SUV after a night out drinking.
In what weakens the case against Salman Khan considerably, the court has questioned the credibility of his bodyguard Ravindra Patil, a key prosecution witness who had said that the actor was driving drunk and had ignored his warnings repeatedly. No one but Patil had given this version, the court noted.
"If the witness is partly reliable then corroboration is required. Ravindra Patil cannot be considered as a wholly reliable witness," the court said, asserting that the sessions court had made a mistake by admitting his statement.
The court also said that singer Kamaal Khan, who was also in Salman Khan's car that night, should have been examined. Last month, Mr Khan's plea to make Kamaal Khan a witness in the case was dismissed by the court.
"The defence brought the witness at an appropriate time, it is not delayed defence," said the court, dismissing the prosecution's arguments.
In May this year, the actor was sentenced by a lower court to five years in jail after his conviction. The actor then went to the Bombay High Court, which suspended his sentence.
In the early hours of September 28, 2002 the actor's Toyota Land Cruiser crashed into five men sleeping outside the American Bakery in suburban Bandra. One person, Nurullah Sharif, died in the accident and four were injured.
Salman Khan's lawyers have argued that it was driver Ashok Singh, and not the actor who was driving that night.
Salman Khan has starred in more than 100 films and television shows and is one of Bollywood's busiest actors. He is said to have Rs. 200 crore riding on him with many films in the pipeline. He also endorses 10 brands.