Barabanki:
A parliamentarian of the ruling BJP in Uttar Pradesh was caught on camera threatening an official on Tuesday over a drive against encroachments on government land and declaring, "I will make your life difficult."
The lawmaker, Priyanka Singh Rawat, was at a village in Barabanki, the constituency she represents in parliament, when she confronted Indian Administrative Service (IAS) officer Ajay Dwivedi, who was leading an anti-encroachment drive.
"When a public representative is standing in front of you, then you should remember the protocol. Nahin toh jeena mushkil kar doongi (Otherwise I will make your life very difficult in Barabanki), if my workers face even an iota of difficulty," the 31-year-old lawmaker warned.
Ajay Dwivedi, a sub-divisional magistrate, was with his team at the Chaila village, where a pond and a government school have been illegally taken over, allegedly by local BJP leader Alok Singh.
When the government team arrived with the police, there was an argument and hundreds of people gathered. Soon, Ms Rawat arrived with a group of supporters and shouted and argued with the officer.
Addressing the crowd, Ms Rawat put out a barely veiled threat for government officers: "All you people, let me make this clear. Their officials are everywhere, if they don't listen to you, then chase them away, that will drill some sense into them."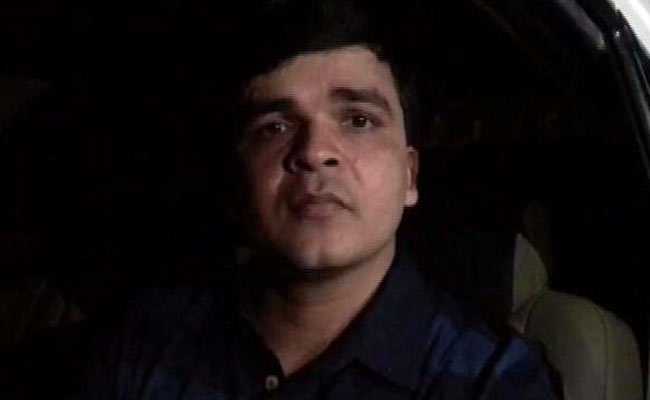 In mobile videos shot by witnesses, the officer is heard reasoning that he and his team were only doing their job.
But the politician refuses to listen. "Let the work go to hell. You have completely lost your manners. I am standing here and you are leaving this place. You have become arrogant. You have to listen to the people. You are speaking too much. You have an attitude of 'Hitler-ship' . If I have to do more work than you and your team, then what is the use of the SDM? You leave. I have said many times that you are under training, that's why I am being a little lenient," Ms Rawat fulminates.
The officer told NDTV: "We could not complete our work. The MP arrived, I also reached. There was a big crowd and we could not finish our work. We had to return. But we will continue with our work."
The parliamentarian is not new to controversy.
A few months ago, Ms Rawat had threatened a police officer that she would "skin him alive".
"I will get all the malai out, khaal bhi khichwa lungi (I will get all the illegal wealth seized, will skin you alive)," Ms Rawat allegedly told police officer Gyanendra Singh on the phone, shouting at him for "misbehavior".