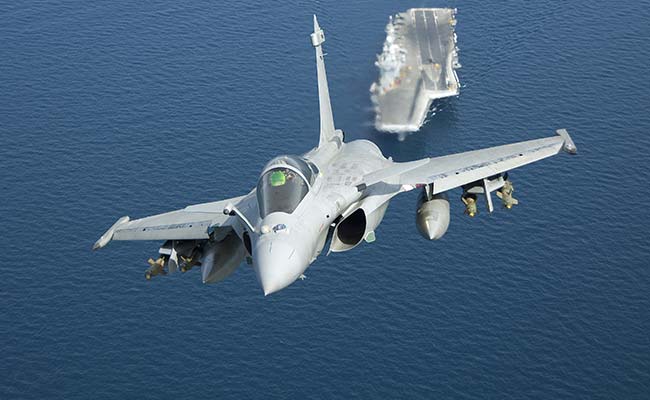 New Delhi:
With just days to go before French President Francois Hollande arrives in India, a crucial deal for Delhi to buy 36 French-built Rafale warplanes has not yet been decided.
Speaking to Reuters today, the French Defence Minister Jean-Yves Le Drian said that the deal remains evasive, underscoring the considerable differences between negotiators for both sides, nearly nine months after Prime Minister Narendra Modi visited Paris and announced the plans to buy the fighter jets directly from the French government following the collapse of a larger commercial deal with Dassault Aviation.
NDTV has learned that the all-in price is likely to be in the range of 65,000 crores or nearly $10 billion, which includes the cost of 36 fighter jets in fly-away condition, weapon systems, and a support maintenance package. India still needs to decide whether it will immediately fund a large order of all spare parts that the aircraft will need for a period of either five or ten years. Both sides are also in talks on the financial penalties the French manufacturer of the jet would incur for unsatisfactory performance - that is, if the Rafale is operationally not available at least 90 per cent of the time that it is required to fly a sortie. This is a key concern for the Indian Air Force since its frontline Russian-designed Sukhoi 30 MKI jet has an abysmal availability rate of under 60 per cent, which means the air force doesn't have enough Sukhois operational when it needs them. India has also still not finalized the total number and exact type of weapon systems that would come with the Rafale - a key component of the overall cost of the package.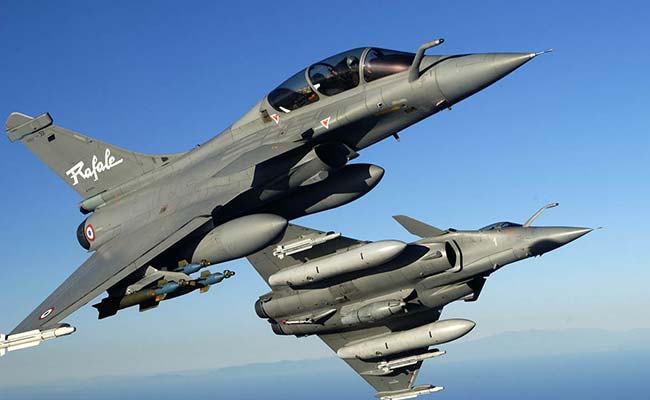 President Hollande arrives will be in India from January 25 to 27 (he lands in Chandigarh and will be the Chief Guest at the Republic Day parade).
New rules in India state that defence deals over 300 crores must be accompanied by investing 30 per cent of the value of the contract in manufacturing in India. France has reportedly agreed in principle to that stipulation "in the future", a move that has helped both sides side-step this potentially contentious requirement for the moment.
Indian military officials have warned their air force risks a major capability gap with China and Pakistan without new western warplanes, or if local defence contractors cannot produce what the military needs in a timely manner. In October, the government turned down the military's request to expand the acquisition of 36 Dassault-built fighter planes to plug vital gaps, nudging it to accept an indigenous combat plane.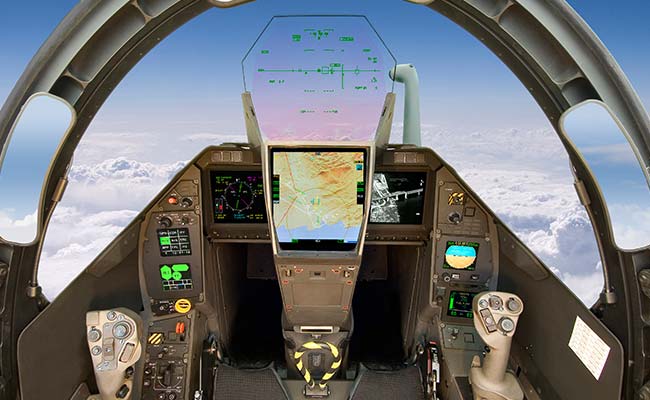 It could take more than a year for India to actually start acquiring the Rafale jets once the contract is signed since manufacturer Dassault is already constructing the state-of-the-art fighter for the French Air Force and Egypt and Qatar which have recently signed contracts to acquire the planes. However, France has reportedly offered to help India, a strategic partner, acquire the jets as early as possible though it is unclear whether that would mean the French Air Force deferring acquisition of its own Rafale fighters or, alternately, loaning India a handful of fighters it already has in service till Dassault is ready to deliver the Rafales ordered by Delhi.