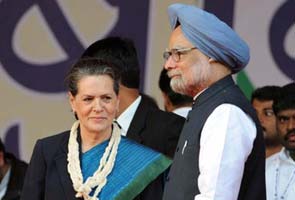 New Delhi:
A day after veteran BJP leader LK Advani made a scathing attack on Prime Minister Manmohan Singh, saying that real power did not lie with him but with Mrs Sonia Gandhi, the Congress president set the record straight.
Speaking to NDTV in Parliament, Mrs Gandhi said the Prime Minister is our (UPA government's) boss.
She also said it was too early to name a prime ministerial candidate for the 2014 Lok Sabha elections and refused to say whether the Dr Singh will be given a third term.
She made these comments after an informal meeting over tea with the Prime Minister and some Members of Parliament.
Mrs Gandhi's reiteration that the Prime Minister is boss is a message not just to the Opposition but to her party leaders too, that Dr Singh leads the government.