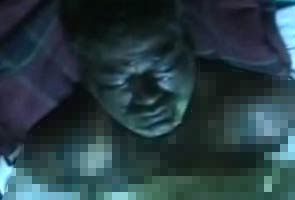 New Delhi:
Popat Shinde has been declared the main accused in the murder of Yashwant Sonawane, the government official who was set on fire by the oil mafia in Manmad, Maharashtra.
Shinde was among eight people who poured kerosene over Mr Shonawane when the Additional District Collector tried to take photographs of kerosene being stolen from an oil tanker. Mr Shonawane reportedly grabbed Mr Shinde during the attack. Mr Sonawane died immediately. Mr shinde is in hospital with serious burns.
Sources say that Mr Shinde has been working for the oil mafia for nearly 30 years. Once a roadside snack seller, he befriended truck drivers who operate at the massive oil depots in Manmad. Mr Shinde learnt the tricks of the oil pilferage trade and soon made enough money to own two oil tankers.
The local police says he has been arrested six times between 2003-2009 under the Essential Commodities Act for oil pilfering primarily.