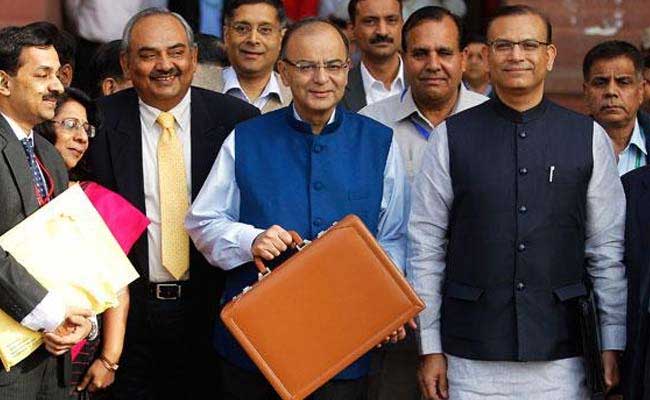 New Delhi:
The Election Commission has written to the Cabinet Secretariat seeking fresh details, including the procedure followed by the government to delay the presentation of the Union Budget in 2012.
In the letter to the Cabinet Secretariat written yesterday, the Commission has asked for a response by tomorrow morning, sources said.
The poll watchdog has also sought details on the process involved in preparing and presenting the Union Budget. When the opposition had objected in 2012 during the Assembly polls to Uttar Pradesh, Uttarakhand, Punjab, Manipur, Goa, the then UPA government had accepted their stand and postponed presentation of the Union Budget from February 28 to March 16.
On January 10, the government had replied to the Commission on the opposition complaint against presenting the Union Budget before Assembly elections, defending its decision to advance the budget session for the purpose.
The Commission had asked the Cabinet Secretariat to respond to a representation by opposition parties urging the poll panel to make the government postpone the budget till assembly polls are over.
The government is learnt to have described the Union Budget as an annual constitutional exercise covering the entire country and not just a few states, an apparent rebuttal of the opposition charge that the budget will be used to woo voters in the poll-bound states.
It had also said that the advancing of budget presentation was necessary as it would ensure that all budgetary provisions are allocated to different sectors from April 1, the beginning of the new fiscal.
The budget is usually presented around last week of February and, as a result, the approval of the budget spills over to the next financial year, delaying the start of new programmes.
The Budget session has already been convened from January 31 when the President will address the joint sitting of the two Houses. The Union Budget and the Economic Survey are slated to be presented the next day.
The opposition parties had written to the President and the Commission objecting to the presentation of the Union Budget on February 1 ahead of the Assembly elections in five states and demanded that the government be asked to defer the annual exercise.
Punjab and Goa will go for polls on February 4 and the last phase of Assembly polls in Uttar Pradesh and Manipur will be held on March 8.