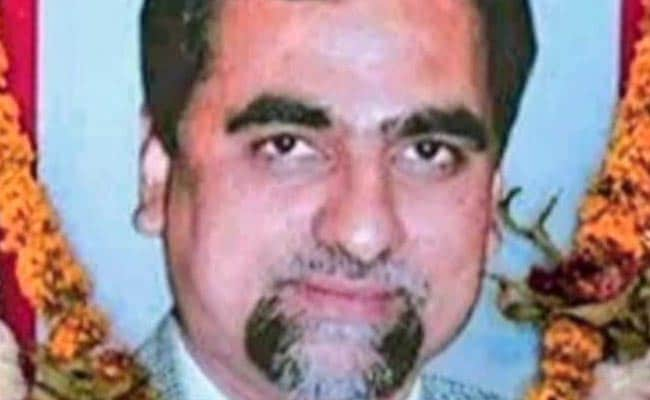 Highlights
"Won't say anything in the matter now": Srinivas Loya
"We can do nothing further. It's futile," said judge BH Loya's brother
Top court rejected petitions seeking independent probe
Latur:
The brother of judge BH Loya has expressed disappointment over the
Supreme Court's ruling
that rejected petitions seeking an independent probe into his death.
"We have nothing to say... Whatever has happened, has happened. What can we do now?" said Srinivas Loya, who lives in Latur.
Judge Loya, 48, was hearing the Sohrabuddin Sheikh fake encounter case, in which BJP president Amit Shah
was an accused
, when he died of a heart attack in Maharashtra's Nagpur, where he was attending a wedding.
Srinivas Loya said the Supreme Court has taken note of what lawyers like Prashant Bhushan had to say about the matter, and the top court has given its decision. "...then what is our standing? We are very small people," he said.
"The best is we will not say anything in the matter now. How will it help? We can do nothing further. It's futile," the brother of judge Loya said.
The Supreme Court bench of Chief Justice of India Dipak Misra, Justice AM Khanwilkar and Justice DY Chandrachud ruled there was no merit in the petition and judge Loya died a natural death.
The judge who replaced him ruled there was not enough evidence against Amit Shah to merit a trial and discharged the BJP chief. The top court, without naming anyone, said it "takes strong exception to Insinuation that one individual controls judiciary".
While rejecting a probe, the Supreme Court said "we can't doubt the statements of the judicial officers who were with Loya" in his last hours. Judges J Kulkarni, J Barde, J Modak and JRR Rathi say the death of Judge Loya was "natural and unfortunate".
In an interview to The Caravan magazine, Judge Loya's sister Anuradha Biyani questioned the circumstances of his death. Another relative alleged that Judge Loya was offered a huge bribe and was under immense mental pressure. The Maharashtra police rubbished the family's claims.
As speculation peaked, Judge Loya's son Anuj Loya said in January that the family no longer had any suspicion about the death. "There was some suspicion before due to emotional turmoil, but now it is clear," Anuj Loya told reporters.