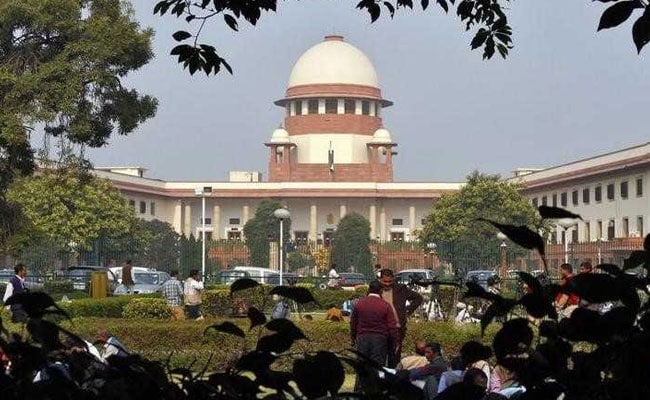 Highlights
Supreme Court on Judge Loya case: Attempt by petitioners to malign judges
"Scandalous and amount to criminal contempt": Supreme Court
"Misuse of Public Interest Litigation is a matter of concern": Top Court
New Delhi:
The Supreme Court has
rejected petitions
seeking an independent probe into the
death of judge BH Loya
. A top court bench headed by Chief Justice of India Dipak Misra observed that judge Loya's death was "natural". The other two judges in the bench are Justice AM Khanwilkar and Justice DY Chandrachud. The Supreme Court said it takes strong exception to the insinuation that one individual controls the judiciary.
The bench headed by Chief Justice Dipak Misra also found the petitions in criminal contempt, based on the statement of four Mumbai judges who were with judge Loya at the time and had asserted that he died of natural causes. Judge Loya, 48, was hearing the Sohrabuddin Sheikh fake encounter case, in which BJP president Amit Shah was an accused, when he died of a heart attack in Maharashtra's Nagpur, where he was attending a wedding.
Here is a compilation of what the judges said:
These PILs (public interest litigations) are scandalous and amount to criminal contempt.
We cannot doubt the statements of the judicial officers who were with (judge BH) Loya.
It appears to be an attempt by the petitioners to malign judges, and is a frontal attack on the judiciary. The misuse of PIL is a matter of concern. The motivated and frivolous PILs detract the court's time from hearing genuine petitions.
In this case, the petitioners said they had no personal agenda, but during hearing a veiled attempt was made to lodge an attack on the judiciary, which was confronted with scurrilous allegations.
Business rivalries have to be resolved in the market, and political rivalries in the hall of democracy. It's the court's duty to protect the law.