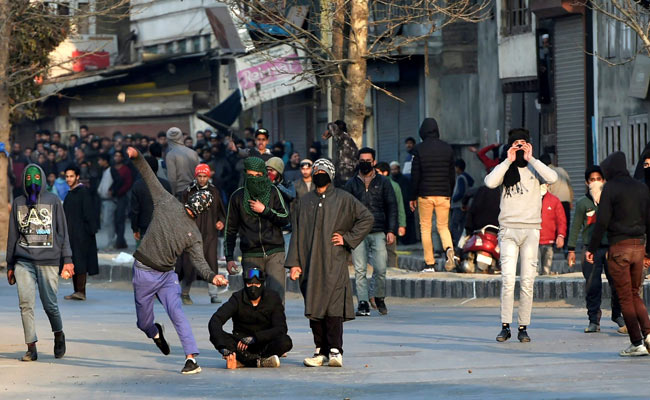 New Delhi:
Army soldiers charged with murder over the death of three civilians were "provoked to the ultimate", a top army commander in Jammu and Kashmir said on Wednesday, signaling his disapproval of the Mehbooba Mufti government naming an army officer in the police case for
last week's firing at protesters
that has cost three lives. Rayees Ahmad, 19, was the third. He died early this morning.
Chief Minister Mehbooba Mufti had responded to public anger in Kashmir by announcing that
the police would register a case against the army soldiers
involved in the firing and declared that the investigation into the
killing of civilians would be taken to its logical conclusion
. A Major and his unit have been named in the police case.
"I think they have prematurely put the name of an individual," northern Army commander Lt General Devraj Anbu said, confident that "the truth will come out" when the police investigate.
Army sources said around 30 army trucks were heading to administrative duty on Saturday when a few got separated and were trapped by protesters who hurled stones at them in Shopian district. 10 soldiers were trapped by over 200 stone-throwing protesters. When a senior jawan sustained head injuries and fell unconscious, the soldiers opened fire at the aggressive mob.
Lt General Anbu said "in such cases, a generic FIR (First Information Report) should have been filed". "It is in self-defense and protection of the property by government that is invested on us," he said.
Notwithstanding what the state government did, "we had our own inquiry and are clear that we responded when we were provoked to the ultimate," Lt Gen Anbu added.
This FIR, nevertheless, has grown into a massive row between the ruling PDP and its ally BJP in the state that had complained it would lower the morale of the army. Deputy Chief Minister Nirmal Kumar Singh has since then toned down his line, saying he had spoken to police officers who told him that just because the Major had been named in the police complaint did not imply that he was an accused. The row over the FIR, however, is more symbolic.
The police can probe the army officers but cannot prosecute any soldier without permission from the central government because of the Armed Forces Special Powers Act, the law that protects soldiers from prosecution for action taken on the ground.