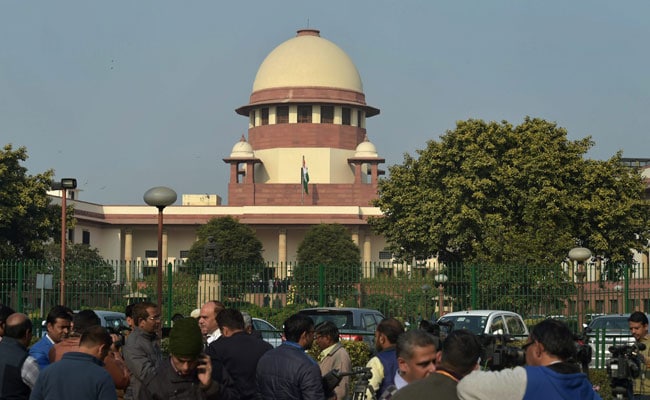 New Delhi:
A retiring Supreme Court Judge Amitava Roy stressed on the need for projecting a united face of the judiciary in the country, cautioning that a fractured face would only dent its credibility.
Referring to the
last month's rare press conference
by the top four judges of the Supreme Court, Mr Roy in
his farewell speech on Friday
said "Judges must stand united to instil confidence in the public."
Justices Jasti Chelameswar, Ranjan Gogoi, MB Lokur and Kurian Joseph held an extraordinary press conference on January 12 to voice their criticism of how major cases were assigned by the Chief Justice. The four judges are the senior most in the country after the Chief Justice.
Stressing on the unity within the judicial system, Mr Roy said that "if judges are not together extra-legal elements will take over and that will destroy the institution."
"There is bound to be difference of opinion, but that should not create differences in heart," he added.
"We can't in any way project a fractured face to anyone. People come to court because of credibility; if we lose credibility then rule of law will be undermined. We must demonstrate that we are one," he said, adding that "loss of credibility will lead to loss of paramountcy of judicial process."
"If we lose paramountcy of judicial process then rule of law will be undermined," he said.
Mr Roy was given farewell on his last working day on Friday by the Supreme Court Bar Association.
Of the four judges who went public against Chief Justice Misra, the three judges -Justices Ranjan Gogoi, Madan B Lokur and Kurien Joesph - were present at the farewell function.