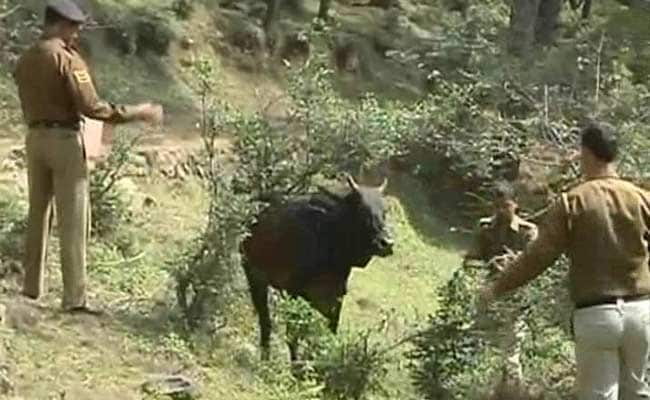 Shimla:
Accusing that police were implicating youths in lynching of an alleged cow smuggler, Himachal unit of Vishwa Hindu Parishad (VHP) today demanded a high-level impartial enquiry into the incident.
A VHP delegation, headed by its state secretary Manoj Kumar, met Chief Minister Virbhadra Singh at his residence today and put forth its demands.
They alleged that the police had failed to stop smuggling of animals and were targeting the youths, who helped in nabbing the accused.
The VHP claimed that the alleged cow-smuggler Nooman died due to "negligence" of the police as he was in "police custody for more than five hours" before his death.
The delegation claimed he was not given proper medical aid and taken to Saharanpur hospital, where he succumbed to his injuries.
28-year-old Noman Akhtar, a resident of Saharanpur in Uttar Pradesh, was lynched by a mob on October 16 while his four accomplices were apprehended by police with the help of local people after nearly four hours of chase of the truck carrying ten oxen and five cows in the forests in Sirmaur district.
The delegation also alleged that Sirmaur Superintendent of Police was acting in a biased manner and demanded her removal from the case.
Mr Kumar said that border area of Sirmaur district, adjoining Uttarakhand and UP, has become a den of cow smugglers. They were entering 25 to 30 km deep into Himachal territory and indulging in smuggling of animals.
The chief minister gave a patient hearing to the delegation and assured that action will be taken against those indulged in cow smuggling, he said.
Altogether 12 people, aged between 22 and 32, have been arrested in connection with lynching of the Noman in Sirmaur.