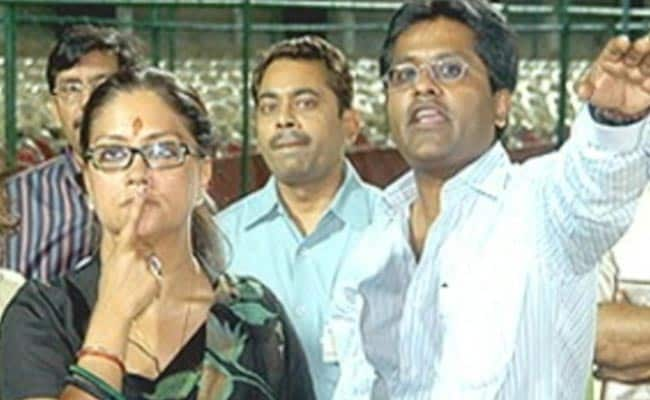 New Delhi:
A UK court had relied on the testimony of "credible witnesses" to uphold Lalit Modi's appeal to stay on in England. Among the testimonies presented to the court in 2011 was that of Vasundhara Raje, who said that Lalit Modi was a victim of a political witch hunt.
The Upper Tribunal (Immigration and Asylum Chamber) endorsed a lower court's order upholding Mr Modi's request for leave to remain in the UK because of a threat to his life.
"The continuing dangers presented to the claimant's life, and the political background to why the Indian authorities had drastically reduced their level of protection of the claimant, were attested to by credible witnesses," the court's order in July 2013, accessed by NDTV, said.
In April 2009, Lalit Modi, then the commissioner of the Indian Premier League or IPL, received a call about a security threat from the Mumbai Police. He was provided with eight fully-armed police officers as protection in 2010.
But, in May that year, his security cover was withdrawn despite communication from the Mumbai Police to the Enforcement Directorate - which was investigating him for alleged foreign exchange violations in the IPL - admitting that there were threats to his life from gangsters with interests in cricket betting, according to a Right to Information reply to Mr Modi in 2012.
In March 2011, Lalit Modi's passport was revoked by Indian authorities while he was visiting UK. Mr Modi appealed to a lower immigration court and in August 2011, Vasundhara Raje, then the leader of Opposition in the Rajasthan Assembly, testified in his favour while on a visit to London.
Though Ms Raje, who is now Rajasthan Chief Minister, did not refer to any threats to Mr Modi's safety, she did claim that he was the victim of a political witch hunt by the Congress party, many of whose ministers he had "major run-ins with".
"I have absolutely no doubt that the broad, full frontal attack that Lalit is currently facing in India is politically motivated," Ms Raje said in her signed submission.
UK court concluded, after hearing Ms Raje's and other testimonies, that Mr Modi's security cover was removed because of political reasons. Ms Raje's testimony, thus, could have played a role in Lalit Modi escaping Indian law.
The court order also noted that the UK Home Office, challenging Mr Modi's application, had not produced any evidence against his claim that he had come to the UK only when he learnt that his security had been removed in 2010.