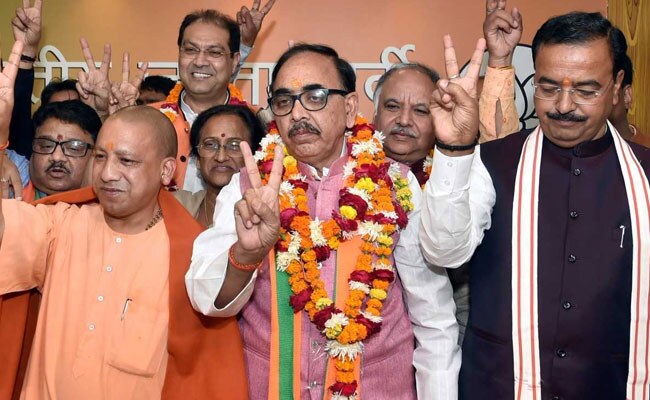 Lucknow:
The BJP has won 14 mayoral seats in the Uttar Pradesh civic polls. The BSP, on the other hand has managed to win two seats. BJP's mayor candidates have won in Varanasi, Gorakhpur, Ghaziabad, Bareilly, Agra, Firozabad, Ayodhya, Mathura, Lucknow, Kanpur, Saharanpur Jhansi and Bareilly, and Moradabad and the BSP has won in Aligarh and Meerut. The Uttar Pradesh civic polls were held in three phases. The civic polls are being seen as the first big test for Yogi Adityanath government's performance in the past seven months. UP Chief Minister Adityanath criss-crossed the state to woo voters in the name of development. Samajwadi Party, BSP and Congress campaigns for the UP civic election were comparatively low-key. Both SP chief Akhilesh Yadav and BSP's Mayawati did not campaign for the civic polls 2017.
In 2012, the BJP had won 10 out of 12 mayoral seats in 2012.

Here are the live updates of UP civic polls results 2017: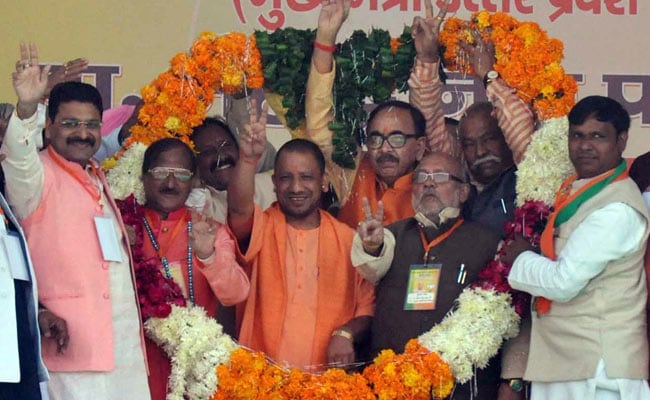 UP Civic Polls Results 2017: BJP Wins Big In Uttar Pradesh Civic Elections - 10 Points
Chief Minister Yogi Adityanath has delivered in his first big test, with the BJP winning big in mayoral elections in 14 of 16 municipal corporations in Uttar Pradesh. The state's ruling party is also leading in municipal councils and nagar panchayats. "The BJP's historic win in the UP civic polls is because of PM Modi's development policies and Amit Shah's guidance," said the Chief Minister, who conducted a turbo-charged campaign with his party's performance being watched closely after its massive sweep of the UP assembly polls in March this year.