NEW DELHI:
Veteran socialist George Fernandes, who was the defence minister in the Atal Bihari Vajpayee government, died on Tuesday following a prolonged illness, his long time associate Jaya Jaitly said. He was 88. George Fernandes was suffering from Alzheimer's disease, which had forced him out of the public eye for last many years, and had recently contracted swine flu, she said, adding that he died at his home in Delhi. George Fernandes was one of the most prominent leaders of the socialist movement in the 1970s. George Fernandes was a senior Janata Dal leader before he founded the Samata Party. Apart from the defence ministry during the Atal Bihari Vajpayee-led government, Georges Fernandes held several ministerial portfolios including communications, industry and railways. He rose to prominence after his surprise victory in the 1967 parliamentary elections, over a Congress veteran in Mumbai.
Here are the updates: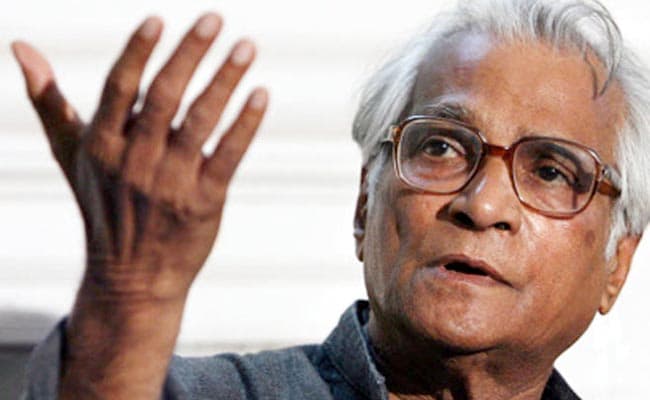 Baroda Dynamite Case, An Important Chapter In George Fernandes's Life
The over 40-year-old Baroda Dynamite Case was one of the most important chapters in the life of former Union minister George Fernandes."
Former Prime Minister Manmohan Singh writes to George Fernandes's wife:
"In his death our country has lost a versatile personality who with his unparalleled efficiency excelled as a mass leader and gave paramount importance to the well-being of the downtrodden people of our country. I take this opportunity to convey to you and other members of your family my heartfelt condolences on this bereavement," he wrote.
Veteran BJP leader LK Advani on George Fernandes
"Fernandes was a fearless, forthright and a forceful leader, who started his career as a trade union activist. He always fought for justice, took up the cause for the poor and was a very effective parliamentarian."
NCP chief Sharad Pawar on George Fernandes:
He gave strength and new direction to the workers' movement. He dedicated himself to concerns of workers and to ensure justice for them.
Defence Minister Nirmala Sitharaman pays tribute to former defence minister George Fernandes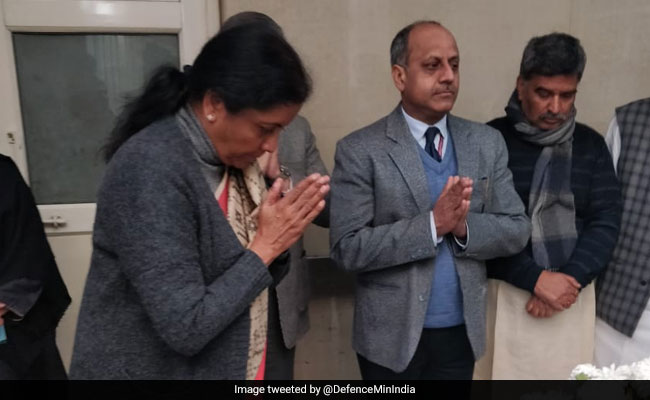 Describing socialist leader George Fernandes as a "fighter" for the working class, Vice President M Venkaiah Naidu on Tuesday condoled his death. Mr Naidu's office said in a tweet, "Shri Fernandes was a fighter for working class, a trade unionist, an upright politician, an able administrator, a great parliamentarian and above all was a good human being". George Fernandes was a multi-faceted personality, Mr Naidu said.
Shri Fernandes was a fighter for working class, a trade unionist, an upright politician, an able administrator, a great parliamentarian and above all was a good human being Indeed, he was multi-faceted personality. #GeorgeFernandespic.twitter.com/JhJ8gZTjJV

- VicePresidentOfIndia (@VPSecretariat) 29 January 2019