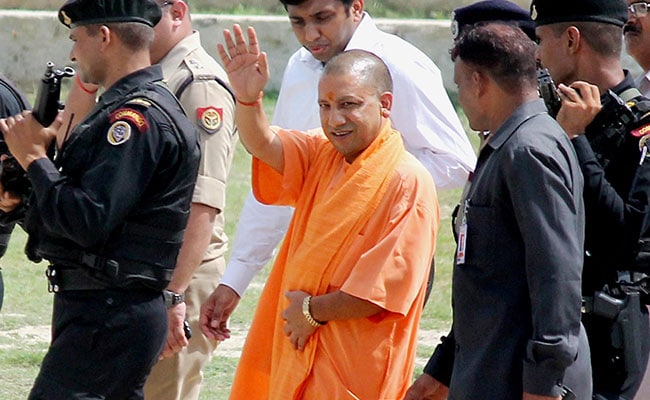 Lucknow:
Uttar Pradesh Governor Ram Naik Monday gave his assent to a bill that seeks to withdraw 20,000 "politically-motivated" cases filed across the state over protest demonstrations, including one against Chief Minister Yogi Adityanath and some others.
The case against Mr Adityanath and a dozen others was filed for holding a meeting in alleged violation of prohibitory orders over 22 years ago.
Eight bills, passed during the winter session of the UP legislature, got the governor's nod including the Uttar Pradesh Criminal Law (Composition of Offences and Abatement of Trials) (Amendment) Bill, 2017.
Apart from Mr Adityanath, who also holds the home portfolio, Union Minister Shiv Pratap Shukla, BJP MLA Sheetal Pandey and ten others were respondents in the case filed at Gorakhpur's Pipiganj police station on May 27, 1995.
Gorakhpur is Mr Adityanath's home turf, and he represented the Lok Sabha constituency for five terms before being appointed the chief minister earlier this year.
Mr Adityanath, who was then the local MP, allegedly made a hate speech following the killing of a Hindu youth in a clash between two groups during a Moharram procession. He was arrested and spent 10 days in jail before being enlarged on bail.
In May this year, shortly after Mr Adityanath took over the reins of the state, his government had told the Allahabad High Court that he cannot be prosecuted in another case for allegedly making a hate speech that was said to have triggered communal riots in Gorakhpur in 2007.
The governor also gave approval to the UP Prayagraj Mela Authority, Allahabad, Bill 2017, aimed at having improved arrangements for holding Maha Kumbh, Kumbh, Magh and other 'melas' at the Sangam in Allahabad, a Raj Bhawan communique said.