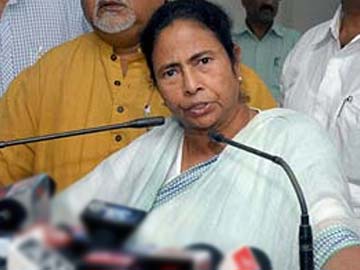 New Delhi:
West Bengal Chief Minister Mamata Banerjee has promised to cooperate with the Centre in preventing terrorist organisations from spreading in the state after National Security Adviser Ajit Doval delivered the Centre's tough message to her on Monday.
The NSA pointed out to Ms Banerjee that her police had failed to detect the presence of Jamaat-e Mujahideen Bangladesh, or JMB, in Burdwan and the use of rural pockets of the state as safe haven.(Read:
30 Grenades Found From House Sealed by Bengal Police
)
Sources said the Chief Minister had initially tried to defend her police force. But after Mr Doval cited specific instances of lapses and wilful negligence on part of the police, Ms Banerjee apparently accepted that more could have been done. (Read:
PM Modi's Top Adviser Visits Burdwan Blast Site, Meets Mamata Banerjee
)
Mr Doval also told the Chief Minister that the JMB presence not only presented a threat to the state but had the potential to create problems across the country and also destabilise Bangladesh, sources revealed.
JMB is a Bangladesh-based terrorist outfit opposed to the Sheikh Hasina government. (Read:
Burdwan Blast Accused Members of Bangladesh Terror Group: National Investigation Agency
)
On October 2, the JMB activists were assembling improvised explosive devices at the hideout in Burdwan, when the blast took place and two of them were killed.
The West Bengal government and specifically, its Chief Minister, has now agreed to cooperate fully with the Centre on counter-terrorism issues, sources added. The state government had agreed to an investigation into the Burdwan incident by the National Investigation Agency with considerable reluctance.
Mr Doval's visit came in the backdrop of a bitter war of words between the BJP - which is slowly occupying the political space vacated by the Left - and the ruling Trinamool Congress over the Burdwan incident. The BJP has accused Ms Bannerjee and the Trinamool of going soft on terror and of playing down the matter.(
Read more...
)
Get Breaking news, live coverage, and Latest News from India and around the world on NDTV.com. Catch all the Live TV action on NDTV 24x7 and NDTV India. Like us on Facebook or follow us on Twitter and Instagram for latest news and live news updates.