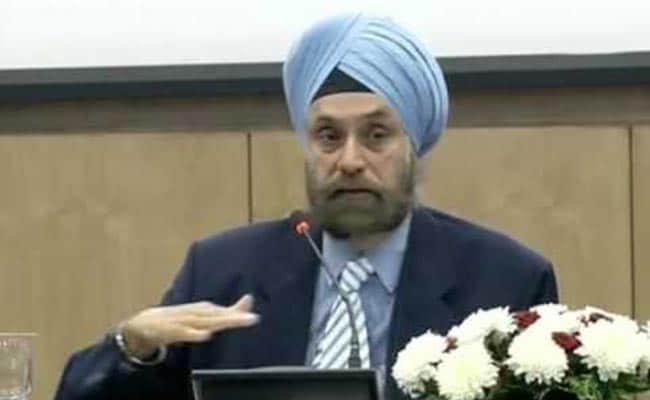 Washington:
Top American lawmakers have pledged continued support towards further strengthening of Indo-US ties during their meetings with India's new ambassador Navtej Sarna, amidst flurry of activities in the national capital ahead of transition of power in January.
Embassy sources familiar with the meetings said there was "a great appreciation" on how the relationship is improving.
The meetings resulted in discussion on a wide range of issues in particular counter-terrorism, security and defense, and bilateral trade.
"Great to welcome India's Ambassador Navtej Sarna in Washington. Look forward to working together to strengthen US-India ties," Congressman Eliot Engel, Ranking Member of the House Foreign Affairs Committee, tweeted yesterday.
"Met with Ambassador Navtej Sarna today and discussed the strategic relationship between the US and India," tweeted Congressman Brad Sherman after his meeting with the diplomat.
Congressman George Holding, Co-Chair of the House India Caucus, pledged his "great support" for a strong India-US relationship, whereas Senator Jim Risch discussed India-US bilateral relationship, global and regional issues. He is Chairman of Senate Foreign Relations Subcommittee on Near East, South Asia, Central Asia, and Counter-terrorism.
During their meetings with Mr Sarna, the lawmakers "fondly remembered" the visit of Prime Minister Narendra Modi this summer and his historic address to the Congress, sources said.
Mr Sarna was warmly received by Senator John McCain, Chairman of the powerful Senate Armed Services Committee. He is a strong supporter of India-US relationship.
In his meeting with Mr Sarna, Congressman John Conyers discussed India-US relationship and contributions of Mahatma Gandhi and Dr Martin Luther King.
Mr Sarna, who arrived in the US on November 5, in the last few weeks met several other key members of Congress including Senator Orrin Hatch, Chairman of Senate Finance Committee, Senator Jack Reed, Ranking Member of Senate Armed Services Committee, Senator Mark Warner, Co-Chair of Senate India Caucus, and Adam Smith, Ranking Member of House Armed Services Committee.
He also met Congressman Ami Bera, Co-chair of House India Caucus.