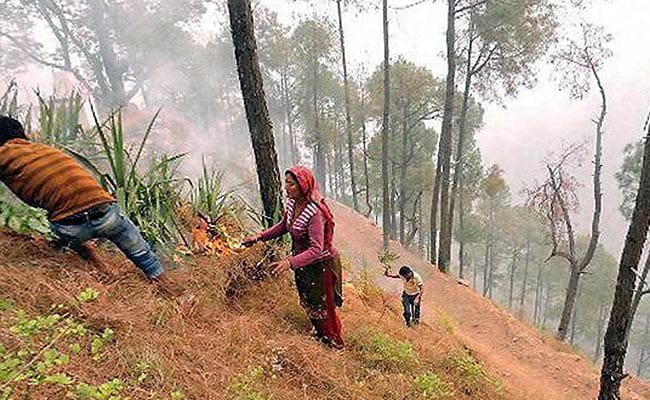 New Delhi:
As the hills of Uttarakhand and Himachal Pradesh rage with forest fires, the Union Environment and Forest Ministry is trying out a new "pre-fire alert system" that will allow the authorities to respond faster.
"For the last two years, we have been sending out alerts based on satellite imagery and we get to know within six hours of a fire. Now, we will have a system that will send out an alert immediately when there is smoke or fire," Prakash Javdekar told reporters while briefing them on the forest fires.
The new system, developed by the Dehradun-based Forest Research Institute, will send out an SMS alert to a select group of officials as soon as smoke is detected. These officials then, in turn, can quickly put in place a fire fighting plan.
Apart from the alert system, sources in the environment ministry said the minister has also examined a proposal to use low flying aircraft carrying water, chemicals and gels that can quickly douse the fires.
Right now, the Union government is using Indian Air Force helicopters to pour water over the forest fires in Uttarakhand.
But countries like the US, Australia, Canada, France and Italy among the others that regularly use specialised aircraft -- popularly referred to as air tankers or water bombers -- to deal with forest fires.
Data available in the public domain indicate that United States Forest Department use as many as 1,000 air tankers to deal with forest fires during the dry season of the year.
Specially trained pilots, who fly as low as 300 feet above the ground, spray fire retardant foams and chemicals to douse widespread forest fires. "We are studying a proposal to suit Indian conditions and hope to make quick progress," said a source at the environment ministry.