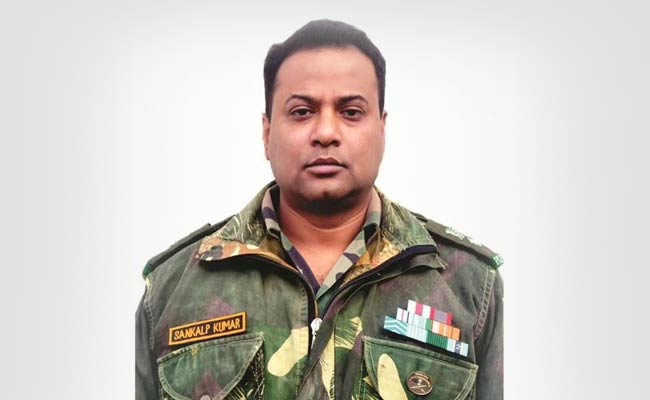 Ranchi:
For Lieutenant-Colonel Sankalp Shukla, 35, who was killed in Friday's terrorist attack in Jammu and Kashmir's Uri, danger was all too familiar over the years. Seven other armymen had died with him in the suicide attack at the army camp, which comes days before the third phase of the assembly elections in the state.
Friends, who grew up with Lt-Col Shukla in Jharkhand's capital Ranchi, recount how he survived something similar in 2004. During a militant attack in Srinagar, he had sustained three bullet injuries in the stomach.
By all accounts, this time too, Lt-Col Shukla - the second in command of his unit - put up an equally brave fight.
His sacrifice found mention in Prime Minister Narendra Modi's speech during an election rally in Hazaribagh today. "I pay my tributes to Jharkhand's brave son Sankalp Kumar Shukla and other brave jawans who scarified their lives. Sankalp Kumar Shukla's martyrdom will be remembered by future generations," the Prime Minister said.
"I am proud my son died fighting for the country," said his father S K Shukla.
Lt-Col Shukla is survived by his two daughters and wife.
Mr Shukla spoke last to his only son on Thursday night, when he had called up to inquire about their health.
Like him, the families of the seven jawans who died in Friday's terror attack are struggling to come to terms with their loss.
In a remote village in Himachal Pradesh's Chamba district, the family of Havildar Subash Chand, 40, has a rich army tradition. His father retired from the same battalion -- 24 Punjab -- in 1981. His grandfather had joined the 16th Punjab regiment way back in 1935.
"It is a very sad day for us, but it's not a bad thing to die for the country," said his father Pyaar Chand.
"We hope the Prime Minister will take action against those perpetrating terror on Indian soil," he added.