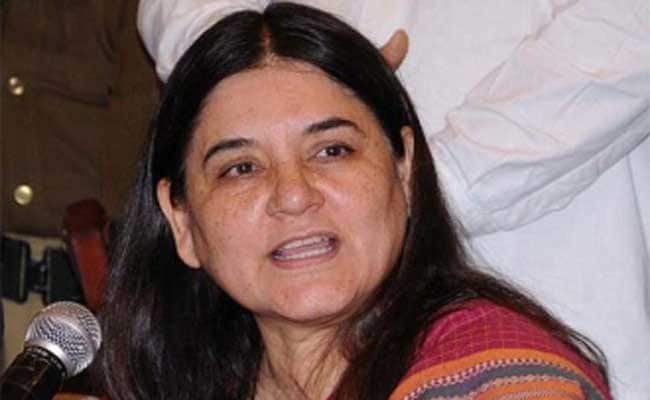 New Delhi:
Maneka Gandhi, the union minister for women and child development, on Tuesday became the first BJP leader to call for an investigation against junior foreign minister and former editor MJ Akbar, who has been accused of sexual harassment in the snowballing #MeToo movement in India.
"There should be an investigation. Men in position of power often do this. This applies to media, politics and seniors working in companies. Now that women have started speaking out, we should take it seriously," Maneka Gandhi told news channel India Today when asked about allegations surfacing against a "big" politician.
"Women are scared of speaking out thinking people will make fun of them or question their character. Now that women are speaking up we should take action on each and every allegation," she added.
In contrast, Mr Akbar's boss, Foreign Minister Sushma Swaraj did not respond when she was asked about the allegations against Mr Akbar.
"There are serious allegations...these are sexual harassment allegations. You are a woman minister in charge. Will there be a probe on the allegations," Tribune reporter Smita Sharma questioned Ms Swaraj. The minister walked past without a word.
At a regular BJP briefing, BJP spokesperson Sambit Patra was also asked on the allegations against Mr Akbar but he declined to respond. He said his mandate was to speak on the specific issue of Congress's role in allegedly fueling violence against migrants in Gujarat.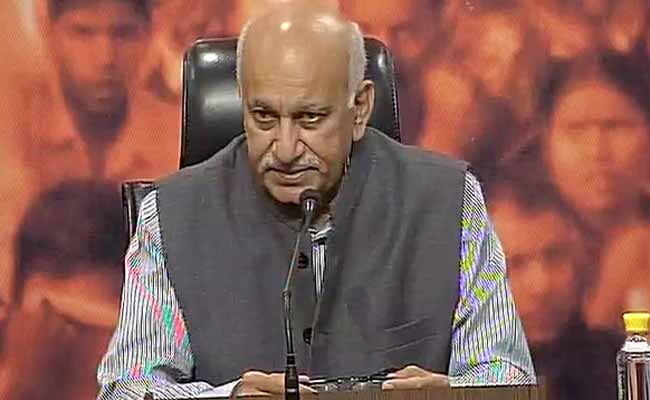 The Congress, meanwhile, demanded a probe into allegations of sexual harassment against the junior foreign minister. "It is an extremely serious matter and the minister concerned needs to speak up. Silence cannot be a way out. This matter should be investigated. We would like to hear from both the minister in question and the Prime Minister on this issue," Congress spokesperson Manish Tewari told reporters.
Some women journalists have come out and accused Mr Akbar of sexually harassing them during his stint as a journalist. Mr Akbar, who is believed to be in Nigeria, has not yet reacted to the controversy.
The #MeToo movement has intensified in the country with more women recounting their experiences of sexual harassment in the entertainment and media industry. The movement started in India after actor Tanushree Dutta alleged that actor Nana Patekar had sexually harassed her on the sets of a movie in 2008. Since then, many women have come out in public to share their experiences of harassment.
If you would like to share any information relevant to NDTV, please email worksecure@ndtv.com
With inputs from agencies