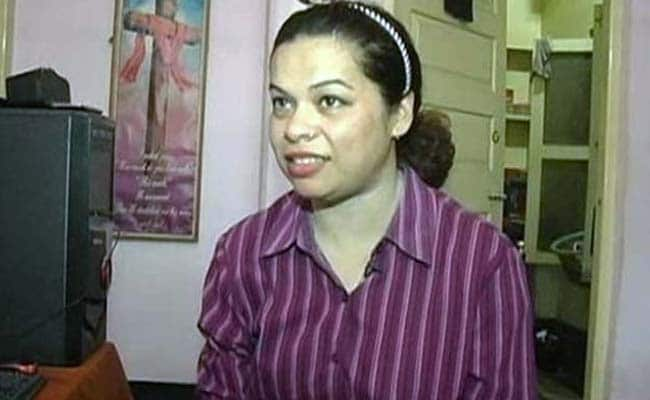 (Peter Jordan is 60. On March 14, his daughter Suzette died from multi-organ failure after contracting meningo-encephalitis. She had campaigned for rape victims' rights after being gang-raped in Kolkata in February 2012.)
My Dearest Baby Suzie,
To ask how you are would be absurd. Right now, all I or anyone else can do is pray you have finally attained in death whatever it was you searched for in life.

Your passing on has left an immeasurable void in our lives and now we have nothing more to look forward to from you but... ah! the memories!

Despite the bad times... and there were quite a few... we have had some really beautiful and indelible experiences with you and, my baby, these experiences will live on long, long after we have departed this earthly abode. They will remain embedded in our genes.


I remember as if I am watching you even now - you as a three-month-old infant rocking on my chest to the beat of the song "We Will Rock You." Now you are two years old and hanging from the ledge of our terrace by the tip of your fingers squealing in delight, and me, my heart thundering, screaming for you to jump into the safety of my arms.
What about the day you pulled off Uncle John's shorts? What a riot! You and Nana had just come to Uncle John's straight from the new market, all hot and sweaty. Uncle John immediately set about making some nice cool lime juice for you, But as soon as he turned his back, you pulled down his shorts in a flash.Can you imagine his embarrassment? How we all laughed! You were only about three years old and a menace.
Why, once you even shoved a naphthalene ball up your nostril. This almost drove us mad with worry.
Yes, baby doll, you were the pride and joy of our family and everyone, yes, everyone that met you loved you.
I can still picture you with all your medals and certificates on the annual Sports Day. The championship trophy too ! You were a true champion even then then with your wild, harum-scarum style. You set the tracks on fire.
What happened, my Sweet Daughter? Such a lot of pain and anguish! What did we ever do to deserve your sad and untimely demise?
We miss you, the world misses you.
You should never ever be referred to as the 'PARK STREET RAPE VICTIM' but as 'THE LIONESS OF KOLKATA'.
Thank you, Daughter, for being part of our family and for enriching our lives. Thank you for choosing to be born in our family. We love you.
You, my daughter, you were never a disobedient or wilful child. Though you hated school, you promptly did what you had to, always laughing, playful and teasing.
I can never remember any instance when you hurt or troubled your younger siblings or anyone else for that matter. You were always a kind and caring little girl who actually mothered her little brother Peter and sister Nicqui.
Your friends literally invaded our home, always someone or the other. And remember Florence Casey? She turned out to be a real rock for us during the internment.
Ever inquisitive, you always wanted to learn everything, chattering and questioning incessantly. Why, I found you once playing with a razor blade and cautioned you. I told you that you would cut yourself. "Then what, Daddy?" "And then you would bleed and have to be taken to the doctor for an injection." She promptly cut her finger - "I wanted to see the blood, Daddy." I was shocked; thankfully, it was only a slight nick.
As you grew up into a beautiful young girl - you were truly beautiful indeed! - your needs, attitude and requirements changed, so did you, but my baby, not ever enough to make you neglect your family, not ever enough to stop you laughing , not ever enough to slow you down.
You always wanted everything and forever were in a rush. As though you would miss whatever it was you were expecting, even if you paused to take a short breath. But you were never impatient.
I hope you have finally found it. But what a price?
You were never one to harbour a grudge, spite or even dislike for anyone. Even after your ordeal and its aftermath, you had no rancour and anger for even those people that blamed, castigated and tried to ostracize you.
You always said " they are entitled to their own opinion, OLD MAN" - that's what she had began calling me - and I tried to deter you from becoming vociferous because I was afraid that your plight would get politicized. You turned around and told me "If I stop now, Old Man, think of all other women/girls I will be harming, they must know the truth , they must be aware of all the dangers , they must come out into the open and FIGHT because we are NOT JUST VICTIMS, we are human beings like everyone else and we hurt too. NO BODY DESERVES TO BE RAPED AND HAVE THEIR BODIES AND SOULS DEFILED."
Oh, my Darling Daughter, how I wish you were here with me rather than me having to write you these long letters. I won't expect a reply, I know how you hate writing letters, but hope you are at your very best in your new home and that you still remember us as we do you.
Finally, baby I must tell you, you would have been really proud of the send off we gave you, you should have been there. Everyone came, the hymns and mass was selected for you by Father Lucas....remember him ? How he loved talking with you. The flowers were in abundance and of all varieties. Beautiful wreaths with sweet-smelling flowers were strewn all around your coffin, and later your grave. We tried to make your final resting place as beautiful as possible for you.The crowds of people, friends, well-wishers and dignitaries - yes, we did have quite a few. They all came to bid you farewell. It was a beautiful service and an even more beautiful funeral. We truly did you proud despite the short time you gave us and I MUST say, you looked RADIANT!
Good Bye for now my beautiful daughter. Rest safely in the arms of JESUS.
I love you.
Your Old Man: Daddy.
PS: "THEY WILL GET KADIR NA, DADDA"? And I would say, "YES MY BABY, THEY SURELY WILL"