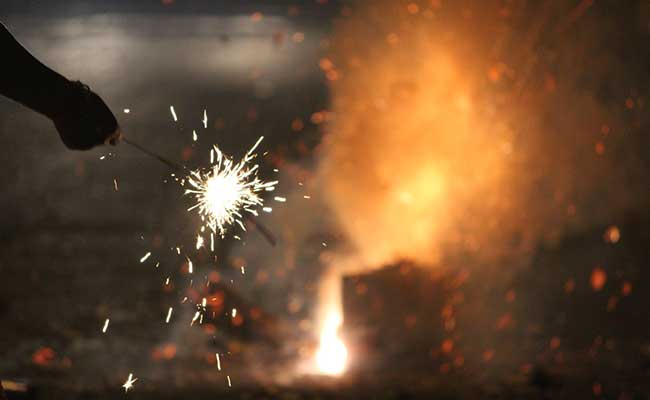 Chennai:
Crackers manufacturers in Tamil Nadu, home to the national fireworks hub of Sivakasi, today decided to file a review petition in the Supreme Court against its order permitting only green crackers.
While welcoming the top court order refusing to clamp a blanket ban on bursting of firecrackers, the Tamil Nadu Fireworks and Amorces Manufacturers Association said there was no such thing as eco-friendly crackers, indicating that it would be difficult to produce green crackers.
The association would file a review petition in the top court, its general secretary K Mariappan said.
Sivakasi in Virudhunagar district in southern Tamil Nadu is known for its large concentration of fireworks manufacturing units which meet demand for crackers from across the country.
Besides, fireworks manufacturing is a cottage industry in surrounding villages, employing lakhs of people. "The court ruling is a positive signal as it has said there is no harm in buying and bursting fire-crackers," Mr Mariappan told PTI.
"The issue has been pending since 2015. The Rs. 6,000-crore fireworks industry, employing about eight lakh people in and around Sivakasi, has been seeing a downturn and it is now a Rs. 4,000-crore industry," he said.
Most of the fireworks manufacturers have scaled down production, he said.
Mr Mariappan expressed reservations over certain conditions laid down by the apex court on manufacture of crackers and the time for bursting them.
"...there is no such thing as a eco-friendly, green fire-cracker. We produce fireworks after receiving the approval of the Petroleum and Explosives Safety Organisation.
"We need to explain to the court that we cannot produce such fire-crackers. We may reduce the chemicals used in them, but that would take time," he added.
Referring to the time specified by the top court for bursting fire-crackers, he said it was difficult to follow because the culture and traditions differ from state to state.
On the online sale of the fire-crackers, Mr Mariappan said the manufacturers who have licence to trade through the electronic medium can be allowed to do so.
On the ban on use of barium nitrate in fireworks, he said: "The chemical is basically used for crackers to be used by children. In our review petition we will request for lifting the ban."