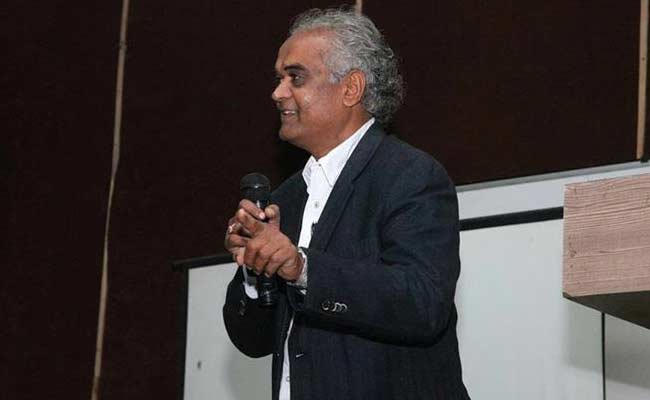 Highlights
Diamond mogul sends son to Kerala to fend for himself
Savji Dholakia is famous for gifting cars, flats to workers
Son told to pay own bills, worked at call restaurant
Surat diamond magnate Savji Dholakia caught the world's attention two years ago when he rewarded nearly 1200 employees with extravagant Diwali bonuses that included cars and apartments.
Mr Dholakia's 21-year-old son, studying business management in the US, has now laid claim to his own share of headlines. In service to a family tradition, Dhravya was dispatched for a month to Kerala with three sets of clothes and a modest portion of cash for emergency use only to find employment and lodging in a city he had never visited.
NDTV
spoke to three employers who described Dhravya as a diligent worker who appeared to have little to his name including a cellphone.
Dhravya spoke to
ndtv.com
by phone to share his experiment of four weeks as a young man struggling to make a living.
Edited excerpts below:Q. What was the idea behind the trip?
A. The idea was to see how the common man lives in this country. To leave behind all the resources I am accustomed to and try making a living in a completely unknown city. Before me, three of my cousins went on a similar expedition 12 years ago and another one had his shot six years ago. This year, during my summer break from college, it was my turn.
Q. How did the idea come about?
A. I come from a fairly privileged background, a place where we can get things without looking at the price tag. So it's difficult to understand the value of money. The idea behind the expedition was that: to understand the value of money and also find out the struggles of people.
Q. What made your father send you on such an expedition?
A: All parents want their children to not go through difficult times but if the outcome outweighs the difficulty, then it becomes worth it. Money can buy a lot of things but not experiences. Some things you have to experience to learn from them.
Q. Were you up for it or did you have reservations?
A. I was completely up for it. I wasn't apprehensive because there were people in my family who had done it before me. So I was quite excited to test myself.
Q. What did you take with you? What were the rules?
A. I packed three pairs of clothes, toiletries, and Rs 7,000 as emergency cash. I was not allowed to spend it unless in absolute dire necessity. I had to earn my own living - food, accommodation, everything. And I could not work at one place for more than a week.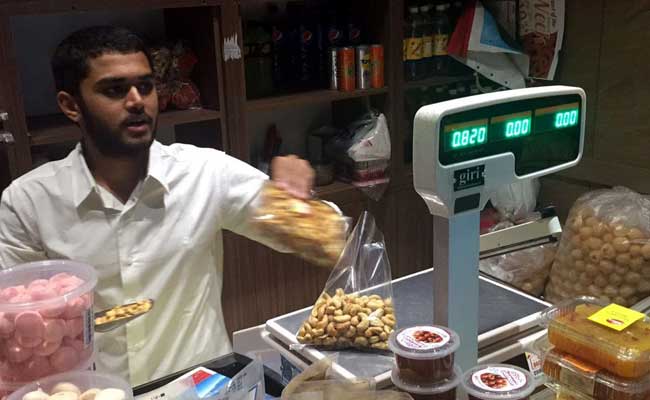 Q. Tell us about your experience, how it unfolded.
A. I started on June 26. Packed a duffel bag with the bare necessities. Until I was at the dinner table the night before, I did not know where I was about to go. My father had booked my tickets. I learnt I was going to Kochi in Kerala.
For the first five days, I struggled with finding a job, a place to stay and trying to afford food. I had no identification, I had a language barrier - why would anyone hire me? But on the sixth day, I managed to find a job at restaurant. I sold bakery items over the counter. I lived with the rest of the staff, ate what they ate. But my week was running out. So I started looking for a new job.
After much effort, I convinced the owner of an Adidas showroom to hire me. But on the first day, they realized I was not cut out for it and asked me to come back later so that they could train me and then hire me. It was sort of a way to let me go.
Dejected, I struggled a little more and finally landed a job at a call centre. The company sold solar power services to customers in the US. I had a fair bit of success there and started doing well. That was why they agreed to pay me per day. But it was a small startup, so the pay wasn't very good. During this time I had lived on one meal a day - a plate of sambar rice. In the evenings, all I would get to eat were glucose biscuits served in the company.
On the last leg of my expedition, I managed to find work at a McDonald's for Rs 30 an hour but I did not have to work there because the next day, my father's associate came to bring me back. I spent the last two days going around meeting everybody who had helped me during my time in Kochi and presented small gifts of gratitude.
Q. So what did you learn?
A. The biggest thing I learnt was empathy. Often in life we are too harsh with people without being considerate of their circumstances. My experience taught me to value a fellow human's suffering. Everyone has a soul and I realized I must think about that when turning someone down. I think because of this I will remember how it feels to be rejected and dejected. I will be a more considerate person.
Q. Any people you remember from your travel?
A: Quite a few. There was one elderly gentleman at a photocopy store who did not take money for documents I needed photocopied. He said 'you can pay me back when you get a job'; a security guard, who offered to share his home and food with me when he learnt I was not able to find a job; and my more than 30 colleagues at the Aarya Hotel.
Q. What is the one specific change that you brought back?
A. Well, I feel freer from materialistic needs. I had a thing of collecting shoes. Now I am thinking I am going to start distributing them to people who need it more. I also feel much more confident about tackling adversity in life. I have a feeling that even when times are difficult, I'll be able to make it.