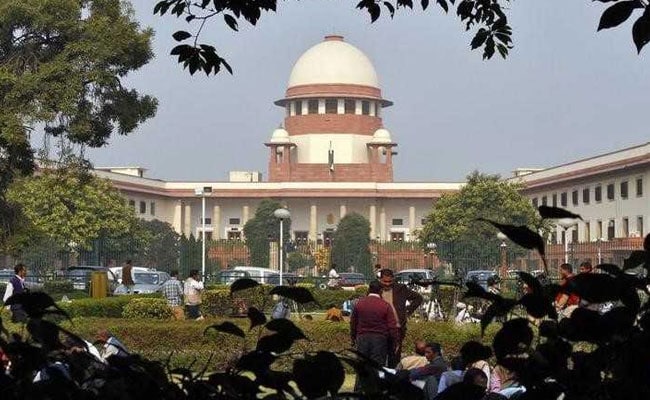 New Delhi:
The Supreme Court on Friday upheld a Madras High Court verdict ordering a CBI probe into the multi-crore rupee gutkha scam in which a minister and top state police officers and officials are alleged to be involved.
A bench headed by Chief Justice Dipak Misra dismissed an appeal filed by E Sivakumar, who was an officer in the Food Safety and Drug Administration Department at the time of the scam. He had moved the top court challenging the April 26 high court order.
The apex court said the high court has "cogitated" over all issues in detail and the probe was transferred to the CBI to ensure fair investigation in the case.
The case relates to an Income Tax Department raid in the offices, residences and godowns of a gutkha (a tobacco product) manufacturer in Tamil Nadu in 2016. A diary seized then allegedly listed bribe payments made to various officials.
It said there was no "infirmity" in the order and said the transfer of case to CBI was necessary for instilling "confidence in the minds of the victims as well as public at large".
"We agree with the High Court that the facts of the present case and the nature of crime being investigated warrants CBI investigation...
"Suffice it to observe that we do not intend to deviate from the conclusion reached by the High Court that in the peculiar facts and circumstances of the case, it is but appropriate that investigation of the crime in question must be entrusted to CBI," the bench, also comprising Justices A M Khanwilkar and D Y Chandrachud, said.
The top court also reiterated the high court's finding that the transfer of investigation to CBI was "no reflection on the efficiency or efficacy of the investigation done by the State Vigilance Commission".
The high court had ordered the CBI probe following a petition filed by DMK legislator J Anbazhagan.
The Tamil Nadu government had banned the manufacture and storage of gutkha -- a tobacco product. However, the product was reportedly available in the market with the alleged connivance of the police officers and others.
In his appeal, Mr Sivakumar had said the high court passed the order when the probe regarding the allegations of violation of the ban on gutkha and other tobacco products by the Directorate of Vigilance and Anti-Corruption Commission (DVAC) had commenced and was at an "advanced stage".
He also contended that the order for the probe's transfer was given without hearing any of the accused persons and without looking into the status of the investigation.