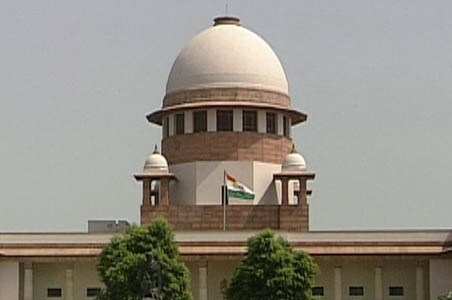 New Delhi:
The alleged swindling of over Rs 4,000 crore of public money by former Jharkhand chief minister Madhu Koda on Friday figured in the Supreme Court which wryly suggested CBI go after big fish rather than small ones.
The remarks made in a ligher vein by Justice Markandeya Katju sent the packed court hall into peals of laughter.
"Bhai pakadna hai to badey machli kho pakdo, Madhu Koda Chaar Hazar Karod! (smile). Chhote log ko pakad kar kyon unko barbaad kartey ho, (If you want to catch, catch the big fish. Why destroy small fries by arresting them?)" Justice Katju told Solicitor General Gopal Subramaniam appearing for CBI.
The remarks came when the judge was considering a plea by accused Ganapathi Ramnath, former general manager of the public sector HPCL allegedly involved in the infamous Rs 450-crore Bihar bitumen scam of early 1990s in which several ministers were allegedly involved, to quash the case against him. The bench dismissed the plea.
Senior counsel Harish Salve and counsel Shishir Pinaki, appearing for the accused, claimed the 72-year old ex-official retired 13 years ago and it would be inhuman to make him stand trial for a conspiracy in which he was falsely implicated.
It was pleaded that Ramnath was now staying in Chennai and it would not be proper for him to go to Patna to face the trial.
The argument, however, failed to convince the bench, also comprising Justice A K Ganguly, which said the official has to stand trial.
It also said it was not expressing any opinion on the merits of the allegations against the official as the issue was left to the trial court to decide.
The bitumen scandal relates to diversion of massive quantity of bitumen from public sector oil companies to private parties, which were actually meant for laying public roads in Bihar.
Politicians, including some minsters, officials of oil companies, besides Road Construction of Bihar officials, have been charged by CBI with criminal conspiracy. The agency has filed the chargesheet, though framing of charges and the trial is yet to commence in the more than decade-old case.