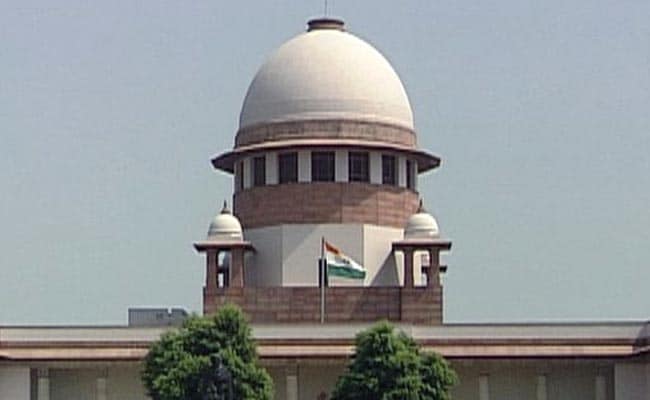 New Delhi:
The Supreme Court today asked the state governments to issue a notification to include children affected with HIV in disadvantaged group for imparting free, compulsory education under the 2009 law.
A bench of Chief Justice J S Khehar and Justices D Y Chandrachud said so far, eleven states and one Union territory have issued a notification effecting a change in the Right of Children to Free and Compulsory Education Act, 2009 to also include HIV positive kids in the "disadvantaged group".
The top court said the remaining states, which have not issued the notification so far in this regard, have also not approached it with any objection and hence, it is presumed that they are agreeable to the proposal.
"In view of absence of such objections, we direct all remaining states (except Jammu and Kashmir) to issue notification in eight weeks," the bench said while disposing of a PIL filed by NGO 'Naz Foundation' seeking special treatment for HIV-positive kids in schools across the country.
Earlier, the top court had asked the state governments to consider issuing a notification to include children living with or affected by HIV as belonging to disadvantaged group for imparting compulsory education. It had also made it clear that those states which are not willing to come out with the notification will have to spell out the reasons in an affidavit as to why they are considering not to do so. It had asked the Centre to communicate the instant order to all secretaries in department of schools in the state.
The bench had noted the provisions of the Right of Children to Free and Compulsory Education (RTE) Act, 2009 which accrued certain rights to all children as well as "certain additional rights if they are declared to be belonging to disadvantaged group by a notification issued by state government under the Act."
Senior advocate Anand Grover, appearing for NGO Naz Foundation, which has been working in the field of HIV-AIDS, had submitted that children living with or affected by HIV are segregated and in many cases compelled to leave schools even though there was zero risk of transmission of the disease.
In its plea, the NGO had sought framing of guidelines to prevent any kind of discrimination against students due to their HIV status or that of their parents or guardians. Alleging that the children living with or affected by HIV/AIDS are denied admission, suspended and even expelled from schools, the petitioner had claimed that such students were also being publicly ridiculed, humiliated and treated unfairly by school authorities.
"Moreover, the confidentiality of the HIV-positive status of the children has been routinely breached leading to violation of their right to privacy and the rampant acts of stigmatisation and discrimination that have followed have undermined their human dignity," the petition had said.
It had said that according to a National Aids Control Organisation report, the total number of people living with HIV in India was estimated at around 20.9 lakh in 2011 and 1.45 lakh were children less than 15 years of age.