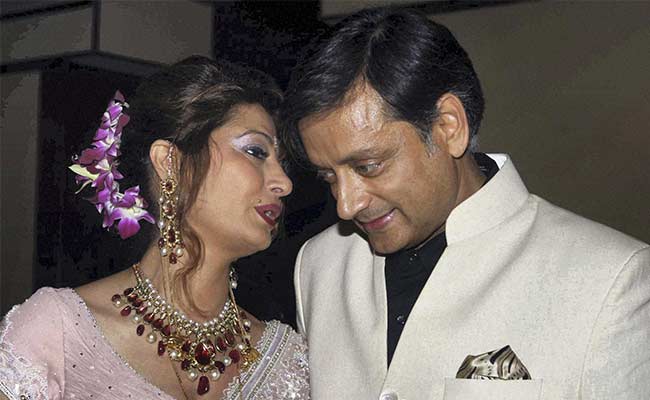 New Delhi:
The Delhi Police, which is investigating the alleged murder of Congress MP Shashi Tharoor's wife Sunanda Pushkar, says three important witnesses close to the couple may be "hiding something", and wants a lie detector test on them.
The police have asked a Delhi court for permission to subject the Tharoors' domestic help Narain Singh, driver Bajrangi and family friend Sanjay Dewan to a polygraph test.
Sources say investigators believe these witnesses are silent on some aspects or the case or are hiding something.
All three witnesses have been summoned by the court on May 20.
Shashi Tharoor has been questioned thrice on the alleged murder of his wife, who was found dead in their hotel suite on January 17 last year, days after she publicly accused her husband of having an affair with a Pakistani journalist.
"I am ready to say all after the investigation is complete, I will co-operate 100%," Mr Tharoor said today.
The former union minister has been questioned in detail on the circumstances in which Ms Pushkar left him at the Delhi airport and checked into the hotel two days before her death. The couple had allegedly had a disagreement on a flight from Kerala.
Narayan Singh, Bajrangi and Sanjay Diwan have also been questioned more than once.
Police claim Sunanda Pushkar, 51, was poisoned, and registered a murder case in January this year, without naming any suspect.
A special investigation team is also inquiring into a possible link to the multimillion dollar Indian Premier League.
Mr Tharoor had to resign as junior foreign minister in 2010 after accusations of corruption linking him to the cricket franchise for his home state of Kerala. Sunanda Pushkar was allegedly given stakes worth about $15 million (around Rs. 94 crore) for free.
Friends and acquaintances of Ms Pushkar have told NDTV that before her death, she had alleged that she had been made a scapegoat in the IPL controversy.