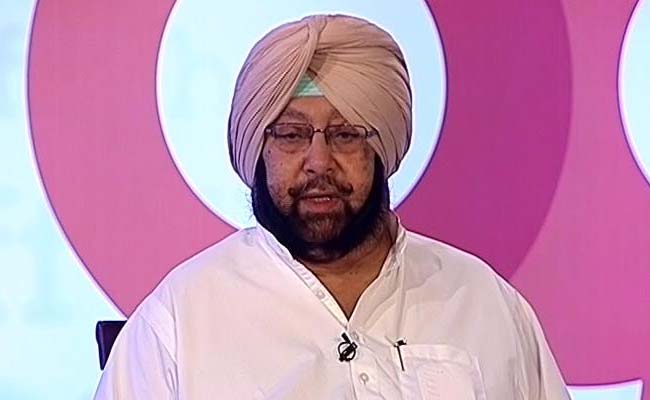 Chandigarh:
The claims of Amarinder Singh-led Congress government in Punjab regarding controlling the drugs menace notwithstanding, a complaint was filed on Saturday against the Chief Minister before the Akal Takht, the highest temporal seat of the Sikh religion.
The Independent Students Federation (ISF) on Saturday lodged a formal complaint against Amarinder with Akal Takht Jathedar (chief) Gurbachan Singh in Amritsar.
The federation has demanded action against Amarinder pointing out that he (Amarinder) had taken a religious oath by holding the 'Gutka Sahib' (a Sikh holy book) that his government will wipe out drugs from the state within four weeks of coming to power.
"The Chief Minister did not deliver on the promise as per the oath he took before elections. Thus, he desecrated gutka. So, he should be summoned at Takht," the federation said in the complaint.
The Amarinder government, which came to power in March last year, is now 15 months old but the drugs menace continues to haunt the state.
Thirty-three deaths have been reported in the state in the month of June itself due to drugs abuse and drugs overdose.
The opposition Aam Aadmi Party (AAP) and Shiromani Akali Dal (SAD) have accused the Amarinder government of doing nothing to contain the drugs racket in the state.
Though the Amarinder government claimed that it had broken the backbone of drugs menace in the state, the ground realities are different.
In fact, Amarinder has been forced to call a meeting of the state cabinet on Monday to review the progress of the investigations and discuss ways and means of countering the drugs menace.