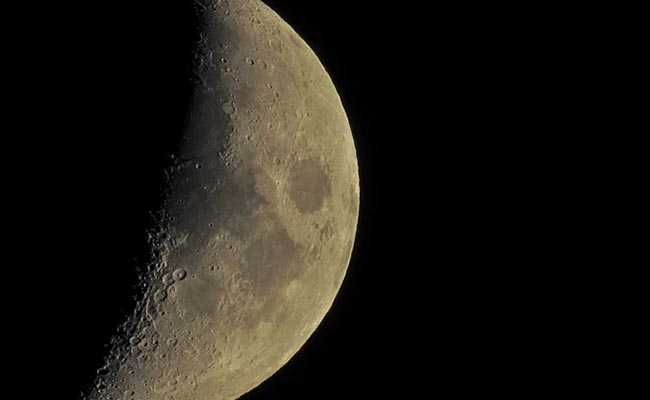 Chennai:
An ambitious students' driven private lunar mission, claimed to be the first such initiative in the world, is in the offing by a team of young scientists, the brains behind the 64 gram 'KalamSat' satellite, launched by NASA in June 2017.
Their initiative comes even as top minds at India's space agency ISRO are readying to launch their second moon mission, the Chandrayaan-2.
The students' mission is expected to be launched before the end of next year and is estimated to cost a whopping Rs 250 to Rs 300 crore, Mission Director of city based SpaceKidz, Srimathy Kesan said.
The initiative is to instil a sense of confidence among students that they can "ask for the moon" and see that their ideas transcend the earth, she said.
"It is going to be the first ever 3-D printed rover, as light as 2.5 to 3 kg," Ms Kesan, also CEO of the private entity working to promote a quest for science among Indian students, told PTI.
"The 3D technology has various benefits and that is why we wish to build the rover with the same technology."
A basic design of their lightweight rover was presented at an event at IIT Bombay on June 16, she said, adding there was a host of tasks still to be completed like design finalisation before they could zero in on aspects like the launch vehicle.
On funding, Ms Kesan said she was confident that philanthropists who understand the importance of encouraging young Indian minds in their pursuit of science would pitch in.
Asked about the objective at a time when ISRO was planning Chandraayan 2, she said "that is a governmental mission... we want to tell the world that Indian kids can do it too and aspire for bigger things as they grow."
She said the private lunar mission by students was the first such initiative in the world.
In June, the Tamil Nadu Assembly had lauded a team of young SpaceKidz scientists whose satellite was successfully launched by NASA.
Named 'KalamSat' after former President, the late A P J Abdul Kalam, the satellite weighed just 64 grams and was a payload of a NASA sounding rocket which blasted off from the US space agency's Wallop island.
A seven-member core team led by Rifaath Sharook that worked on KalamSat is working on the lunar mission as well.
"In the 'Google lunar X-prize competition,' which unfortunately did not take off, Space Kidz India's team of scientists were the youngest," Ms Kesan said.
The x-prize initiative, which did not materialise, was an attempt to send the first private spacecraft to the moon by involving aspirants from across the world.