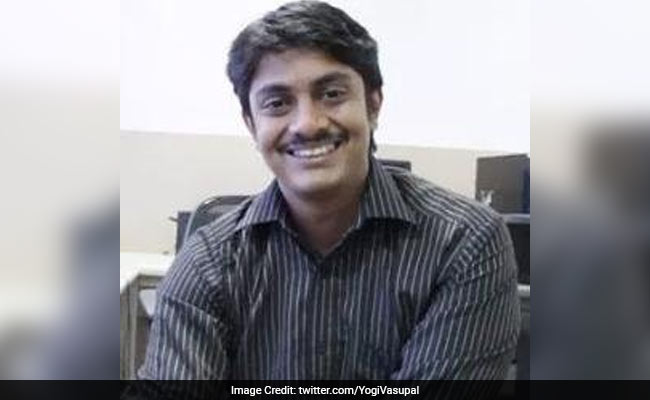 Highlights
Yogendra "Yogi" Vasupal, Stayzilla co-founder, was jailed on March 14
Top tech bosses wrote an open letter in his support to the centre
He has been refused bail in case of fraud, vendor says he owes 1.7 crore
Chennai:
Stayzilla founder Yogendra "Yogi" Vasupal was denied bail in Chennai yesterday, allegedly because the police has evidence of him threatening the vendor whose complaint landed him in jail.
The 34-year-old was arrested on March 14 and his request for bail was not heard for a week - one of the complaints raised by top tech bosses, including Paytm's Vijay Shekhar Sharma and Ola's Bhavish Agarwal, who petitioned the government's intervention in an
open letter
to Home Minister Rajnath Singh.
Mr Vasupal founded Stayzilla, a home-stay marketplace like AirBnB, in 2005. Through four rounds, he raised $34 million. Last month, he said the business was shutting down.
Then, Mr Vasupal was arrested by policemen in plain clothes while he was out at night for a walk based on a complaint by a local advertising firm, Jigsaw Solutions, which was owed 1.7 crores by Stayzilla. Mr Vasupal's family has alleged that Jigsaw has political muscle and is using it unfairly. After his arrest, the entrepreneur's wife published a blog in which he talked of his persecution. His family and his co-founder have complained of threats that included voodoo dolls.
But Jigsaw owner Aditya CS said the nearly 100 tech titans who have sided with Mr Vasupal are ignoring basic facts.
"I am a 27-year-old, self-made entrepreneur," he said to
Bloomberg
.
"If hundreds of startup entrepreneurs are saying 'Free Yogi,' it's because many of them are in a similar situation. They cannot get investors to put in more money and are defaulting on payments," he added.
Sources in the Chennai police said today that they have proof that Mr Vasupal threatened Jigsaw with "dire consequences" for filing the case against him. Based on that, they said, they argued against his release from jail.
The tech leaders who wrote to the government say that the Stayzilla case threatens the underpinnings of a start-up environment.
"What Yogi and his family are going through now make India look like the worst place, a nightmarish choice to become an entrepreneur," says the letter.
"If ever there's a right to be an entrepreneur, that's clearly been violated. Period. The question is not how this will affect entrepreneurship today, but how young Indians looking to become entrepreneurs in the future will give up even before starting up."