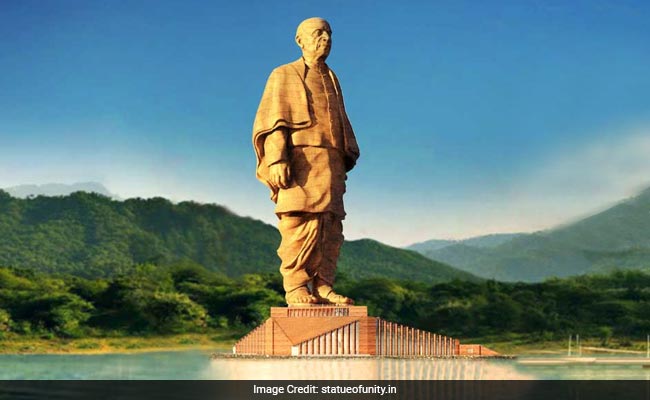 New Delhi:
Renowned for churning out massive statues that show creativity and grandeur and adorn public spaces besides at the Parliament House in New Delhi, prolific sculptor and Padma awardee Ram V Sutar says the 'Statue of Unity' is scheduled to be completed within two years.
91-year-old Sutar, who shot to fame with the 45-feet-high Chambal monument at Gandhi Sagar dam in Madhya Pradesh, was chosen by the government in 2014 to build in Gujarat, a mammoth Sardar Patel statue, slated to be the world's largest statue.
The 522 feet high bronze statue of Sardar Vallabhbhai Patel is Prime Minister Narendra Modi's brainchild.
"The statue is one of my dream projects. It is 522 feet high and weighs around 1,600 tonnes. The head itself has the dimension of 70 feet. The statue symbolizes unity in the face of adversity. It is about a man who united India when the country was on the path of division. It will be completed in two years," says Mr Sutar.
"It is a big statue, so it can only be made in parts. I am closely monitoring the project and happy to say that it is completely a 'Make in India' initiative," he says.
Mr Sutar, who considers nature to be the best teacher, says at times his work surprises him.
"My work is a reflection of what nature has taught me. It can be the best teacher. There are times when I get surprised by my own work. One should never allow our dreams to die down. Let your imaginations run wild," he says.