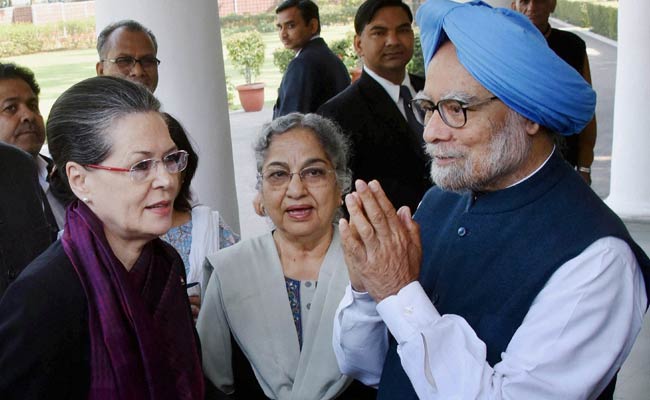 New Delhi:
Congress President Sonia Gandhi and former Prime Minister Manmohan Singh could not attend the banquet hosted by President Pranab Mukherjee in honour of 54 African leaders last night due to 'personal reasons'.
Party spokesman RPN Singh told reporters that the two leaders had excused themselves from the event citing personal reasons.
He, however, said that party leaders Anand Sharma and Mallikarjun Kharge were present at the banquet.
Two days ago, Congress leaders including Manmohan Singh had stayed away from the dinner hosted by Prime Minister Narendra Modi for African leaders, apparently sending a message that it was outraged over the "insult" to the legacy of Nehru.
Mr Singh said that Sonia Gandhi was not invited for the dinner.
Leader of the Opposition in the Rajya Sabha Ghulam Nabi Azad, Leader of the Congress in the Lok Sabha Mallikarjun Kharge and Deputy leader of the party in the Upper House Anand Sharma were among others invited for the dinner.
Noting that calling such conference of African leaders was the idea floated by the Congress-led UPA way back in 2006, a senior Congress leader said the Prime Minister was projecting it as his "original idea".