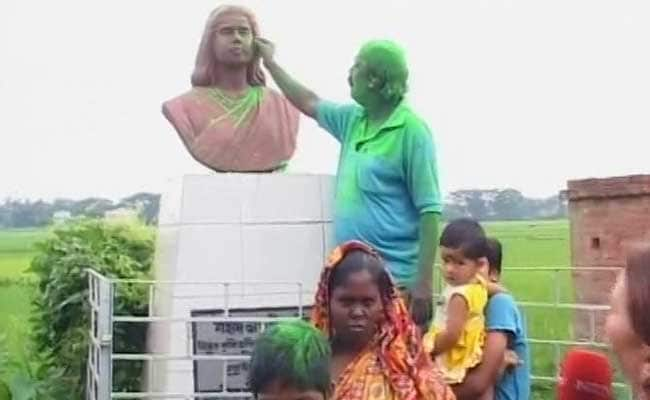 Singur:
The agony is over. Bengal's Singur is ecstatic. It has been 10 years since their fight began against the "forcible acquisition" of their fertile farm land. They had even stopped dreaming this day would come. But it has. August 31, 2016.
Red-letter day for Singur? No, not red. It is a gold-letter day for Singur. Land acquired in Singur for Tata Motors' Nano factory must be returned to farmers, the Supreme Court said on Wednesday, cancelling a 10-year-old agreement.
At Haripal village, fire crackers rivalled the shouts of joy as TV screens blared out the good news. Women blew conch shells, women ululated.
This land was theirs.
"It is a victory of the people, it is a victory of Mamata Banerjee," said Becharam Manna, now Trinamool legislator and minister but, in 2006, just an ordinary villager of Singur and among the first to oppose the acquisition.
"We want Didi to come visit us soon so we can touch her feet," said Kalpana Maity, 35, and a mother of three. "We had suffered at the hands of the police and CPM goons but we knew were right. Didi was right."
West Bengal Chief Minister Mamata Banerjee came closest to tears ever, publicly, as she met the media after the Supreme Court judgement. "It's a landmark victory for Bengal, a landslide victory, the victory of ganadebata, of ma mati manush, of truth," she said.
"The Left had not just blundered," she said, "it was a historic suicide."
With the faintest tremble in her voice, she said, "Now I can die in peace."
"My daughter is gone, but I know on Wednesday her soul is at peace," said Manoranjan Mallik, father of Tapashi Mallik, the 19-year-old girl who was gang-raped and burnt and buried in a trench on December 18, 2006.
Tapashi was an anti-acquisition activist. Her horrific death had sparked outrage. A CPM leader is among those accused in the case still in court.
Singur's villagers have erected a statue of Tapashi near her house. Her mother did not step out. Her father smeared her statue with green gulal, tears in his eyes.
Even Ms Banerjee remembered Tapashi on Wednesday. "I salute the 14 martyrs in Singur," she said.
Irony. As we entered the cluster of villages that comprises Singur block, a group of men sat playing cards. Many of them were "willing" farmers who had given their land and accepted compensation.
"It would have been good to have a factory here," said one. "The young would have got jobs. But now that the Supreme Court has ruled, we shall accept it."
"I will return the compensation money. I will happy to be a farmer again," said another.