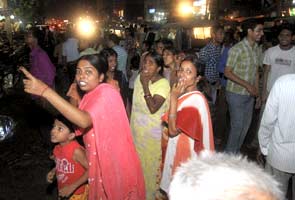 New Delhi:
The 6.8-magnitude earthquake in India's Sikkim state on Sunday evening was the fourth tremor reported in the country in September so far, according to the India Meteorological Department (IMD). (
Read: 6.8 magnitude earthquake in Sikkim, strong tremors felt in North and East India
)
There have been a total of 15 earthquakes of significance in India and its neighbourhood, as well as all over the world in September this year. The most high-intensity quakes of 7.0 on the Richter scale each were reported from the South Pacific island nations of Vanuatu
(Sep 3) and Fiji (Sep 15).
The first quake in India was reported in Manipur's Ukhrul district September 4, and its intensity was 4.2. The second, on September 7, was also of low 4.2 intensity and epicentred in Haryana's Sonepat region. The tremors were felt in Delhi and most of north India.
The third on September 11 was epicentred in Gujarat's Kutch region, but its intensity was a mere 3.4.