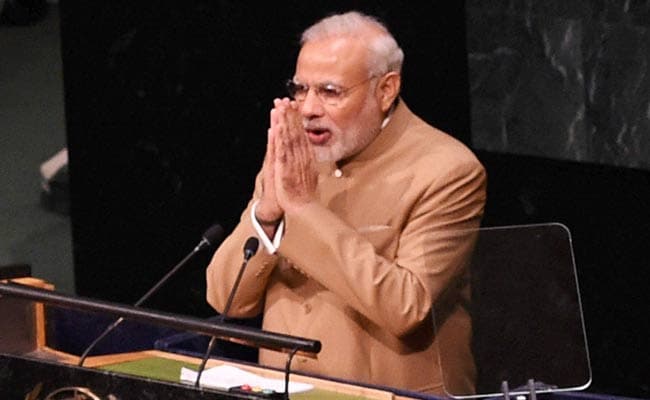 New York:
A group of Sikhs and the Patidar community supporters have demonstrated outside the UN headquarters ,coinciding with Prime Minister Narendra Modi's speech on Sustainable Development at a special UN summit.
Under the banner of Sikhs For Justice (SFJ), over 200 Sikhs, alleging human rights violations in Punjab, demanded referendum in 2020 for a separate Khalistan.
The protesters, raising anti-India and anti-Modi slogans, urged the world body to take steps to meet their demand.
"There is massive violations against minorities, in particular against Christians, Sikhs and Muslims," SFJ leader Bakhshish Singh Sandhu claimed yesterday.
Side by side in a separate enclosure were a few dozen members of the Patidar community from Gujarat who are living in different parts of the country.
"We want justice from police brutalities. As many as 4,000 youths are still in police custody. There has been police brutality against innocent people. So far no action has been taken against the police officials responsible for this," Anil Patel, a protestor, claimed.
The protesters were sporting caps of Sardar Patel Group from Gujarat, which is leading the movement for reservations for the Patel community in the State.
Meanwhile, a few enclosures later at the UN headquarters, another group of Patels under the banner of Indian Diamond and Gemstone Industry of New York held a welcome rally for PM Modi.