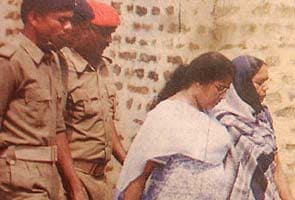 Pakur, Jharkhand:
Seven people, all residents of Pachwara and adjoining Aloopara village were arrested for the killing of Sister Valsa John. Sister John, 52, had been hacked to death by about 35 to 40 unidentified persons at her house in Pakur district in Jharkhand on Tuesday night.
Addressing a press conference, Inspector General Arun Oraon said that the police believe that locals were responsible for Sister Valsa's death. He added these locals were aided by the Maoist group, MCC, who provided aid to the locals.
Oraon also claimed that Pacile Hembram, one of Sister Valsa's close associates, was believed to be the mastermind behind the crime.
For 24 years, Sister Valsa had worked with tribal miners in the coal rich region and fought for their rights. The tribals have long suffered at the hands of the mining mafia. According to locals, the stir began after villagers feared displacement following mining.
Her family in Kerala had alleged she had faced death threats from the mining mafia in the region and was killed because of her campaign against the Panam Coal Company.
However, police had also said reports of Sister Valsha's withdrawal from the anti-displacement movement against the company might have been the reason behind the incident. RK Mallik, Jharkhand's police spokesperson said: "The villagers and Sister Barla had disputes on this issue."