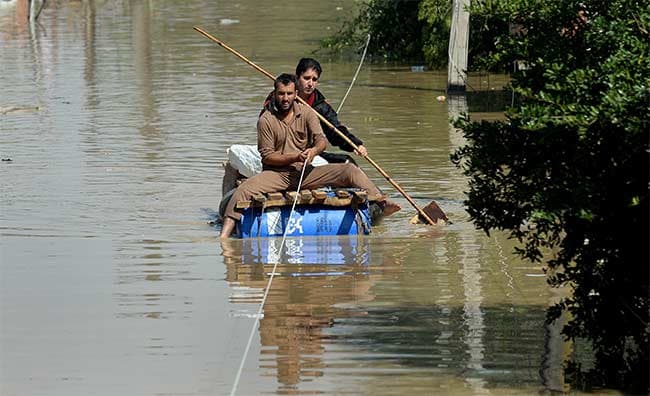 New Delhi:
The National Disaster Management Authority was set up with the mandate to prepare measures to combat and mitigate the impact of disasters and coordinate rescue efforts.
The agency had played an important role in coordinating rescue efforts during the Uttarakhand disaster last year and Cyclone Phailin in Odisha. (
Kashmir Floods: 6 Lakh Stranded, Nearly 50,000 Rescued
)
But since June this year, the expert body has been largely defunct after almost all the members of the body, including its vice chairman Shashidhar Reddy, tendered their resignations. (
For Those Missing in Kashmir Floods, a Helping Hand From Google
)
Incidentally, Prime Minister Narendra Modi is the chairman of the NDMA
"I had resigned on my own at the time the governors were resigning, following a nudge from the NDA government" said Mr Reddy, who is also a senior Congress leader. (
SOS Messages From Those Stranded
)
"I had met home minister Rajnath Singh and requested him to ensure that the posts should not be left vacant for long," he added.
Mr Reddy adds that had experts still been part of the agency, they could have perhaps understood the gravity of the warning issued by the Indian Meteorological Department on the Jammu and Kashmir floods. Based on the knowledge accrued by the Uttarakhand disaster, they could have worked more aggressively to warn the state government, he believes. (
J&K Floods: Here's How You Can Help
)
But sources in the NDMA told NDTV that the agency had been mostly defunct when it could have played a larger role in providing its expertise. They claimed that almost Rs 11 crores, meant to generate awareness and improve disaster preparedness, is lying unused. (
Kashmir Floods: Ignored Warnings Magnified a Disaster Waiting To Happen
)
Meanwhile, the BJP described Mr Reddy's comments as "an effort to score political points over a tragedy".
"The Centre was working in close coordination with the state government to ensure that those affected and in need of assistance are quickly reached. The response of the Centre had also been welcomed by (opposition) Congressmen. It is sad that the former vice chairman of the NDMA made these comments," said the party's national secretary Shrikant Sharma.
The government is expected to re-organise the NDMA to 'bring in more focus', according to reports. But this is not the only central agency which does not have senior officials. The Centre also has to fill vacancies in the Central Vigilance Commission and the Central Information Commission, which doesn't have a Chief Information Commissioner currently.