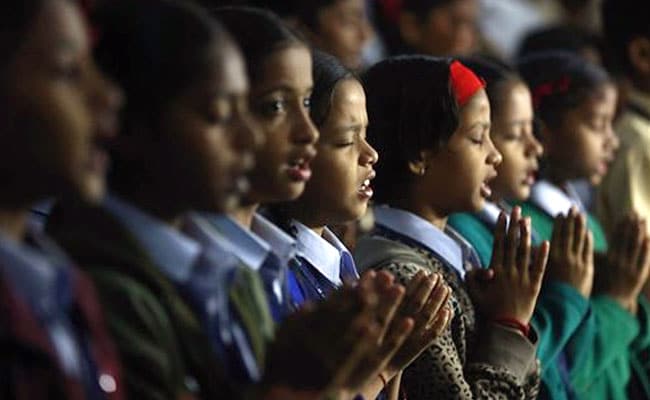 New Delhi:
The Centre has asked all states to step up security, particularly in schools and colleges, after Tuesday's massive terror attack at a Pakistan school in which 132 children were killed. (
Peshawar School Attack: Track LIVE updates here
)
"An advisory has been issued to the state governments," Home Minister Rajnath Singh told reporters outside Parliament House when asked what steps the government is taking to ensure security of schools in the country. (
Home Ministry's Advisory to All States After Peshawar School Attack
)
Press Trust of India or PTI has quoted officials in the Home Ministry as saying that guidelines are being issued to schools which will include preparing an escape plan for children in case of a terror attack, how to prevent hostage situations and how to raise an alarm and shut doors and gates in case of an emergency.
"The earlier advisory was issued by the Home Ministry in 2010 to prominent schools and institutions after 26/11 Mumbai terror attack accused David Coleman Headley was arrested in the US. We will revisit the advisory and send it afresh considering the present situation," PTI quoted a Home Ministry official said.
Officials said some schools would be given special instructions separately and they would be asked to coordinate with the local police and administration for security drills. These include some top schools in Delhi and Mumbai and some residential schools in other states.
In Delhi, police officials have reviewed security arrangements for large schools. The Delhi Police said they would immediately increase patrolling outside schools, especially what they called "high-profile schools."
Senior police officers said cops at local police stations would also be in touch with school principals to reassure them on security.