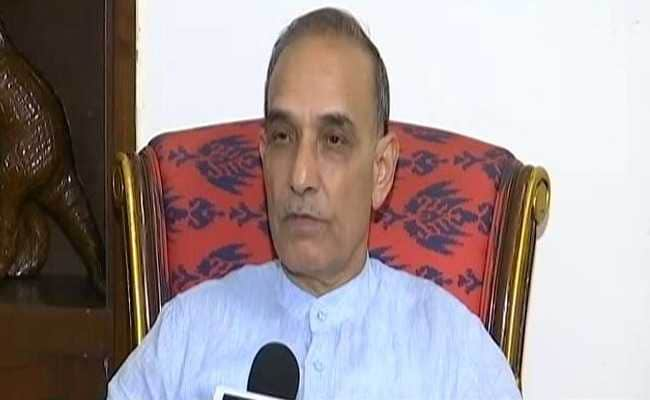 Bhopal:
As the biopic on Sanjay Dutt is raking in moolah at the box office, Union Minister and former Mumbai Police commissioner Satyapal Singh today said the Bollywood actor should not be glorified.
Sanjay Dutt was arrested in connection with the 1993 Mumbai blasts case and was convicted for illegal possession of an AK-56 rifle. He was released from prison in 2016.
"I think glorification of criminals should be avoided, whether it is Dawood Ibrahim or any other person. There should not be any glorification of Sanjay Dutt also. Truth should come out before the society," the minister of state for HRD told reporters.
He was replying to a question on Rajkumar Hirani directed film "Sanju".
"Sanju", starring Ranbir Kapoor, was released on June 29. The film got a huge opening, but also drew criticism for "glorifying" Dutt and indulging in media bashing.
"I don't watch films....I have not seen that film. Everybody knows about Sanjay Dutt...There is no question of my opinion (on the subject)," Mr Singh said.
The former IPS officer also said that in a democracy, the people have the freedom to make films they want.
"There is democracy in the country and people enjoy freedom of expression so that they can speak whatever they can," he said.